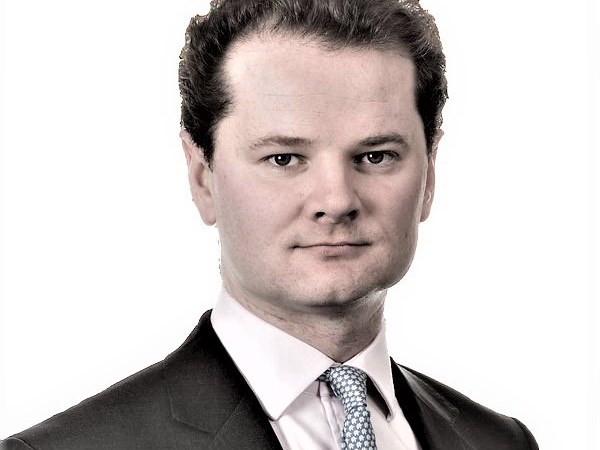 08 September 2023 | William Buckhurst | Charlie Todd
That Was The Week That Was
MACRO
Bank of England Governor Andrew Bailey indicated that rates may not have to rise further. He commented that "many of the indicators are now moving as we would expect them to move" and that "indicators are signalling the fall in inflation will continue" with a "marked" drop in inflation likely this year and that monetary policy was probably "near the top of the cycle."
ECB Governing Council member Klass Knot stated that investors were "maybe" understating the likelihood of the ECB raising rates. Knot, one of the more hawkish ECB officials, stated that the September rate decision would be a "close call" and that a further hike was a possibility
North Korea's leader will hold talks with Vladimir Putin about supplying weapons to Russia
The oil price headed higher after Saudi Arabia announced it would extend its cuts through to the end of the year, prolonging its unilateral 1 million barrel per day output cut by another three months to the end of the December, holding output at around 9 million barrels, the lowest in several years. Russia also announced that it would extend its 300k production cut by the same time period
COMPANY NEWS
Shares in Apple finished lower on the week following further reports around Chinese actions on use of the iPhone. It was reported that China was planning on broadening the ban on iPhones to government backed agencies and state companies with several agencies instructing staff to not bring their iPhones to work
The luxury sector fell this week following comments from Richemont Chairman Johann Rupert at its AGM. Rupert stated that persistent higher prices were prompting even well-heeled European consumers to scale back buying and that inflation was starting to impact luxury demand noting that "we've seen the squeeze."
The impact of the actors and writers strike in Hollywood is starting to take effect as Warner Bros. Discovery flagged a cut to their 2023 earnings of c.$500m as production on movies and TV grinds to a halt
Melrose upgraded full year guidance in their half year results by 9% and suggested the share buyback would start earlier than expected. The Melrose management team also announced they would be stepping down
Ashtead announced strong quarterly results as 1Q EBITDA increased 18% y/y to $1.23bn vs $1.22bn expected but management commented that UK market conditions were softening but overall performance was expected to be in line with expectations
Smurfit Kappa reported it was in merger discussions with North American cardboard company, WestRock
SMALL CAP NEWS
An end of an era and a round of A-Paws. The 2023 Proms came to an end this week but sadly so did Sir Simon Rattle's stewardship of the London Symphony Orchestra who he joined in 2015 from the Berlin Philharmonic. The conductor chose Mahler's Ninth Symphony – poignant as the composer wrote 'Leb' wohl!' ('farewell') onto the score. In the market it could be an end of supernatural profits in the pet sector as the CMA launched an investigation into the veterinary sector including pricing and consolidation sending the shares of Pets At Home and CVS Group materially lower.
THIS WEEK IN HISTORY
1504: Michelangelo's David was unveiled in the Piazza della Signoria in Florence
1966: the first episode of sci-fi series Star Trek aired on American televison
CHINA NEWS
Country Garden, the largest Chinese property developer, narrowly avoided defaulting on its debt when it made a late interest payment this week of US$22.5m. However, this is not a one-off but a reflection of the overall state of the Chinese real estate sector and the firm still has US$15bn to repay over the next year
Whilst economic news from China this week suggested that exports had fallen almost 9% vs August 2022 and the overall trend over the last four months is still down, the car sector is, however, booming. Exports in this market have quadrupled since 2020. Europe, with its move to EV by the end of the decade, is a clear target and Chinese cars now account for 8% of European sales, an increase from 4% in 2021. Alongside this, China dominates in the supply chain for EVs with CATL responsible for 33% of EV batteries sold globally. In anticipation of this growth trend being maintained, Chinese shipyards are reported to be 'struggling to build fleets fast enough to move vehicles overseas'
INTERESTING ELSEWHERE
As the "rostbif" descend on Marseille on their Sweet Chariot for the opening of the Rugby World Cup for various "crouching", "binding", and "setting" there was more bad news for Sam Bankman-Fried: "Notwithstanding multiple requests for a vegan diet, he continues to be served a flesh diet" so claimed his lawyer as part of his appeal for SBF to be released from jail on bail due to the unsatisfactory nature of his current accommodation.
MARKET DATA
| | | | | |
| --- | --- | --- | --- | --- |
| % returns | 1 Week | 1 Month | 1 Year | 5 Years |
| UK Equities (% return) | 0.09 | -1.61 | 0.77 | 1.26 |
| World Equities (% return) | -1.10 | -0.25 | 9.27 | 42.16 |
| 10 Year US Treasury Yield (%) | 4.27 | 4.00 | 3.29 | 2.94 |
| GBP / USD (fx rate) | 1.25 | 1.27 | 1.15 | 1.29 |
As at 8th September 2023. Source: InFront
This publication has been produced by Vermeer Investment Management Limited (VIM) trading as Vermeer Partners. It is provided for information purposes only. VIM makes no express or implied warranties and expressly disclaims all warranties of merchantability or fitness for a particular purpose or use with respect to any data included in this publication. VIM will not treat unauthorised recipients of this publication as its clients. Prices shown are indicative and VIM is not offering to buy or sell or soliciting offers to buy or sell any financial instrument Without limiting any of the foregoing and to the extent permitted by law, in no event shall VIM, nor any of its officers, directors, partners, or employees, have any liability for (a) any special, punitive, indirect, or consequential damages; or (b) any lost profits, lost revenue, loss of anticipated savings or loss of opportunity or other financial loss, even if notified of the possibility of such damages, arising from any use of this publication or its contents Other than disclosures relating to VIM, the information contained in this publication has been obtained from sources that VIM believes to be reliable, but VIM does not represent or warrant that it is accurate or complete. VIM is not responsible for, and makes no warranties whatsoever as to, the content of any third-party website referred to herein or accessed via a hyperlink in this publication and such information is not incorporated by reference. The views in this publication are those of the author(s) and are subject to change. VIM has no obligation to update its opinions or the information in this publication. This publication does not constitute personal investment advice or take into account the individual financial circumstances or objectives of the client who receives it. Any securities discussed herein may not be suitable for all investors. VIM recommends that investors independently evaluate each issuer, security or instrument discussed herein and consult any independent advisors they believe necessary. The value of and income from any investment may fluctuate from day to day as a result of changes in relevant economic markets (including changes in market liquidity). The information herein is not intended to predict actual results, which may differ substantially from those reflected. Past performance is not necessarily indicative of future results. This material has been issued and approved for distribution in the UK by VIM. ©2023 Vermeer Investment Management Limited. All rights reserved. No part of this publication may be reproduced or redistributed in any manner without the prior written permission of VIM. VIM is authorised and regulated by the Financial Conduct Authority (FRN: 710280) and is incorporated in England and Wales (company number: 09081916).
Back to News & Insights