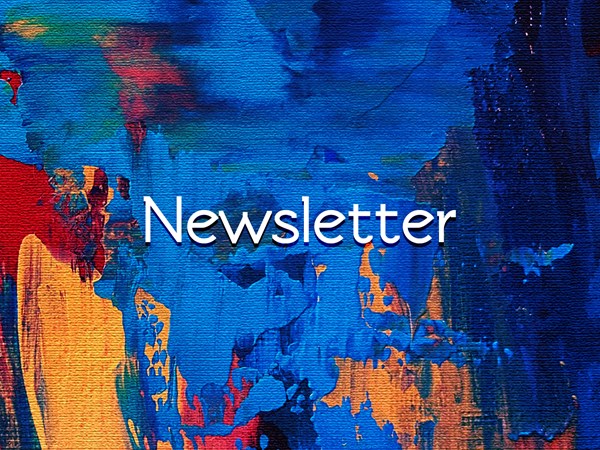 17 December 2021 | William Buckhurst
That Was The Week That Was
MACRO
In the US, the Fed plan to accelerate the pace of tapering and may bring the first rate rise forward, forecasting six hikes over the next two years
The Bank of England raised rates (to 0.25%, 8-1 vote) for the first time in three years
Boris Johnson suffered another blow as the North Shropshire by-election saw the Lib Dems overturn a 23,000 majority
THE POLITICAL WEEK
The UK signed a free-trade deal with Australia which eliminates tariffs on British exports and is expected to generate £10.4bn of additional trade between the two countries
COMPANY NEWS
Eli Lilly closed up sharply after raising guidance and stating that it was now forecasting COVID related antibody revenue of $2.1bn vs $1.38bn expected and was on track to meet its goal of launching 20 new medicines over a 10-year period through to 2023
Ocado closed up on the week after announcing news that it was successful in the initial ruling in its patent dispute with AutoStore
Billionaire investor Patrick Drahi increased his stake in BT. Altice's stake in the company now totals 18% and is worth more than £3bn whilst Drahi commented that he would not make an offer for the company, meaning that he cannot bid for BT for another six months
ITM Power's trading update said it was expecting continued growth in the tender pipeline, as it planned for an acceleration in manufacturing capacity expansion, including identifying its first overseas factory
VERMEER PODCAST – The Art of Investment
This week we listen to Dr Savvas Savouri, Chief Economist at Toscafund Asset Management, as he explains why the future of the UK economy is so bright. Paul also quizzes him on the issues facing Europe in its current guise, how China is exercising their monetary might, and the future of cryptocurrencies, blockchain and Central Bank Digital Currencies
SMALL-CAP NEWS
One of the biggest movers (up 115%) was Bidstack, the developer of in-game advertising technology for the gaming industry. After announcing on Monday new partnerships that will deliver non-intrusive in-game ads for Gold Town Games, Spinoff Games and an unnamed European mobile game developer, they then announced interim results on Friday which were very positive. Yes, they missed on the top line, but other elements were in line, and they announced a two-year sponsorship deal with digital media platform, Azerion. Going, going, gone.
THIS WEEK IN HISTORY
1927: The Dow Jones Industrial Average closes above 200 for the first time. It has taken the Dow 21 years to go from 100 to 200 – a compounded annual growth rate of about 3.2% over that period of time
1980: Apple IPOs at $22 per share, the most oversubscribed IPO since Ford went public in 1956
As this is our last note before Christmas, on behalf of all at Vermeer Partners we wish all our readers a very Merry Christmas and a healthy and prosperous New Year
MARKET DATA
| | | | | |
| --- | --- | --- | --- | --- |
| % returns | 1 Week | 1 Month | 1 Year | 5 Years |
| UK Equities (% return GBP) | -0.37 | 0.06 | 15.89 | 23.53 |
| World Equities (% return GBP) | -1.40 | -0.57 | 22.96 | 88.66 |
| 10 Year US Treasury Yield (%) | 1.41 | 1.60 | 0.94 | 2.60 |
| GBP / USD (fx rate) | 1.32 | 1.34 | 1.36 | 1.25 |
As at 17th December 2021. Source: Financial Express
This publication has been produced by Vermeer Investment Management Limited (VIM) trading as Vermeer Partners. It is provided for information purposes only. VIM makes no express or implied warranties and expressly disclaims all warranties of merchantability or fitness for a particular purpose or use with respect to any data included in this publication. VIM will not treat unauthorised recipients of this publication as its clients. Prices shown are indicative and VIM is not offering to buy or sell or soliciting offers to buy or sell any financial instrument. Without limiting any of the foregoing and to the extent permitted by law, in no event shall VIM, nor any of its officers, directors, partners, or employees, have any liability for (a) any special, punitive, indirect, or consequential damages; or (b) any lost profits, lost revenue, loss of anticipated savings or loss of opportunity or other financial loss, even if notified of the possibility of such damages, arising from any use of this publication or its contents. Other than disclosures relating to VIM, the information contained in this publication has been obtained from sources that VIM believes to be reliable, but VIM does not represent or warrant that it is accurate or complete. VIM is not responsible for, and makes no warranties whatsoever as to, the content of any third-party website referred to herein or accessed via a hyperlink in this publication and such information is not incorporated by reference. The views in this publication are those of the author(s) and are subject to change. VIM has no obligation to update its opinions or the information in this publication. This publication does not constitute personal investment advice or take into account the individual financial circumstances or objectives of the client who receives it. Any securities discussed herein may not be suitable for all investors. VIM recommends that investors independently evaluate each issuer, security or instrument discussed herein and consult any independent advisors they believe necessary. The value of and income from any investment may fluctuate from day to day as a result of changes in relevant economic markets (including changes in market liquidity). The information herein is not intended to predict actual results, which may differ substantially from those reflected. Past performance is not necessarily indicative of future results. This material has been issued and approved for distribution in the UK by VIM. ©2021 Vermeer Investment Management Limited. All rights reserved. No part of this publication may be reproduced or redistributed in any manner without the prior written permission of VIM. VIM is authorised and regulated by the Financial Conduct Authority (FRN: 710280) and is incorporated in England and Wales (company number: 09081916).
Back to News & Insights