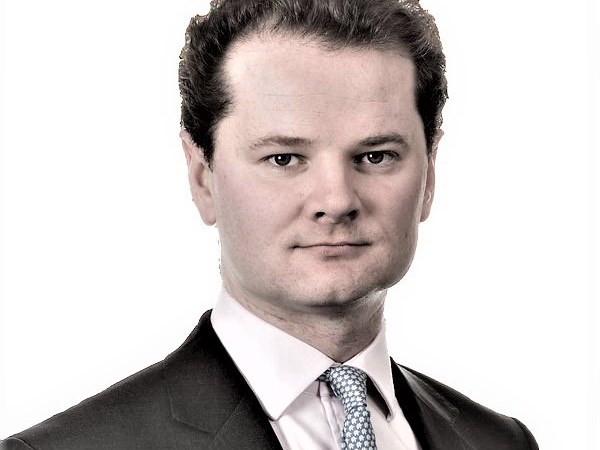 27 October 2023 | Charlie Todd | William Buckhurst
That Was The Week That Was
MACRO
US economic data continued to surprise on the upside as the October preliminary Manufacturing PMI was up slightly on the prior month to 50.0 vs. 49.5 expected with Services PMI also rising slightly to 50.9
Donald Trump supporter, Mike Johnson, is elected as Speaker of the House of Representatives
The Nigerian currency, the Naira, has fallen to record lows against the US dollar
S&P500 is in correction territory falling 10% from its top
COMPANY NEWS
Following disappointing results from LVMH, Kering's this week seemed to mark, at the very least, a continuation of the slowdown in what has in recent years, been a booming luxury goods sector. The owner of brands including YSL, Gucci and Boucheron fell 9% because of a drop in 3Q sales
Alphabet's YouTube and Search grew 12% and 11% respectively year-on-year but its cloud computing division failed to match analysts' expectations. In contrast, Microsoft beat expectations with a very good set of results across all areas of the business with Azure Cloud reaccelerating 28%. Lastly, the other large cap cloud provider, Amazon, showed growth in advertising, but crucially, some signs of positive cash flow
Another good quarter for Visa, with the only hiccup being the yields on international transactions. Mastercard results were similar but guidance for the final quarter of the year was underwhelming
Traditional technology had a good week with both Big Blue (IBM) and Intel announcing better than expected results
Country Garden, China's largest private sector property developer, failed to pay $15.4mn interest on its dollar bonds. Linked to this was Standard Chartered's announcement this week of a charge of $1bn from its exposure to both the Chinese property and financial services sectors. Shares dropped 12% as a result
Meta's renaissance continued with strong revenues and users time spent on Instagram/FaceBook improving
UK based banks all reported with Lloyds probably top of the class with decent cash conversion. Barclays and NatWest Group disappointed due to a lower net interest margin (difference between rates they make on loans versus interest payments) – whilst the latter also had to deal with the fall out of Rose-Farage
The weakness in Rentokil's share price continued as its pest controlling US peer, Rollins, announced very good results – highlighting it might be a company issue
Unilever will be focusing on the core brands in the future as the company came out with solid results that were softened by poor sales in their ice cream division
The numbers from Reckitts were disappointing due to the mix of volume and price falling short of expectations but they did announce a share buy back
IAG (British Airways/Aer Lingus/Iberia) showed that leisure spend was still high as they reported quarterly profits of €23bn even with the Air Traffic Control chaos
PIZZA EXPRESS & WAGAMAMAS?
The Evening Standard revealed that Pizza Express and Wagamama could be brought under the same roof, as Wheel Topco, the owner of the pizza chain is mulling a takeover for The Restaurant Group, the company behind Wagamama.
The news comes two weeks after the board of TRG backed a £701mn takeover offer from private equity group Apollo. As part of that deal Apollo would pay 65p per share, 30% higher than where they were trading the day before.
AI WATCH
Whilst Meta reported strong earnings this week, investors remain unconvinced that AI is delivering as much as had been initially expected. Alphabet, Google's parent, had its worst day's trading since March 2020 as $165bn was knocked off its market value driven by disappointing results from its cloud computing division. Elsewhere and ahead of Rishi Sunak hosting the international AI Safety Summit, the PM warned "humanity could lose control of AI completely"
SWIFT PAYMENT
Bloomberg has calculated that Taylor Swift is now a billionaire based on her worldwide tour and re-recorded album releases. Bloomberg said she is "essentially a multinational conglomerate with the world's most devoted customer base, its most charismatic CEO and significant economic power". It has certainly not been a Cruel Summer!
THIS WEEK IN HISTORY
1923: As inflation in Germany runs wild, on this day alone the Reichbank prints 120 quadrillion marks.  The exchange rate between the US Dollar and the German Mark would rise for another month, before topping out at US$1 for 4.2 trillion Marks on November 20th, 1923
2008: Merrill Lynch reports a $2.24bn loss on the quarter as the financial crisis requires banks to write down the value of mortgage backed securities. CEO Stan O'Neal would resign shortly thereafter
MARKET DATA
| | | | | |
| --- | --- | --- | --- | --- |
| % returns | 1 Week | 1 Month | 1 Year | 5 Years |
| UK Equities (% return) | -1.44 | -4.50 | 2.01 | 0.74 |
| World Equities (% return) | -1.52 | -3.78 | 10.05 | 28.11 |
| 10 Year US Treasury Yield (%) | 4.93 | 4.61 | 3.96 | 3.08 |
| GBP / USD (fx rate) | 1.22 | 1.21 | 1.16 | 1.28 |
As at 27th October 2023. Source: InFront
This publication has been produced by Vermeer Investment Management Limited (VIM) trading as Vermeer Partners. It is provided for information purposes only. VIM makes no express or implied warranties and expressly disclaims all warranties of merchantability or fitness for a particular purpose or use with respect to any data included in this publication. VIM will not treat unauthorised recipients of this publication as its clients. Prices shown are indicative and VIM is not offering to buy or sell or soliciting offers to buy or sell any financial instrument. Without limiting any of the foregoing and to the extent permitted by law, in no event shall VIM, nor any of its officers, directors, partners, or employees, have any liability for (a) any special, punitive, indirect, or consequential damages; or (b) any lost profits, lost revenue, loss of anticipated savings or loss of opportunity or other financial loss, even if notified of the possibility of such damages, arising from any use of this publication or its contents. Other than disclosures relating to VIM, the information contained in this publication has been obtained from sources that VIM believes to be reliable, but VIM does not represent or warrant that it is accurate or complete. VIM is not responsible for, and makes no warranties whatsoever as to, the content of any third-party website referred to herein or accessed via a hyperlink in this publication and such information is not incorporated by reference. The views in this publication are those of the author(s) and are subject to change. VIM has no obligation to update its opinions or the information in this publication. This publication does not constitute personal investment advice or take into account the individual financial circumstances or objectives of the client who receives it. Any securities discussed herein may not be suitable for all investors. VIM recommends that investors independently evaluate each issuer, security or instrument discussed herein and consult any independent advisors they believe necessary. The value of and income from any investment may fluctuate from day to day as a result of changes in relevant economic markets (including changes in market liquidity). The information herein is not intended to predict actual results, which may differ substantially from those reflected. Past performance is not necessarily indicative of future results. This material has been issued and approved for distribution in the UK by VIM. ©2023 Vermeer Investment Management Limited. All rights reserved. No part of this publication may be reproduced or redistributed in any manner without the prior written permission of VIM. VIM is authorised and regulated by the Financial Conduct Authority (FRN: 710280) and is incorporated in England and Wales (company number: 09081916).
Back to News & Insights