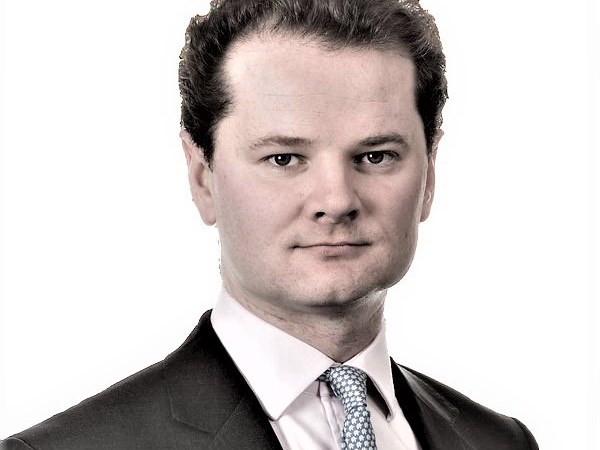 20 October 2023 | William Buckhurst | Charlie Todd
That Was The Week That Was
MACRO
UK CPI continues to be sticky as the year on year inflation rate held steady at 6.7% in September
US retail sales climbed 0.7% in September, well above consensus estimates of a 0.3% rise, causing bond yields hit new 16-year highs
China's Q3 GDP print was stronger than expected, coming in at +4.9% year-on-year
Gold continues to tread higher to $2,000
COMPANY NEWS
ASML's stellar growth slowed somewhat in the third quarter as net sales grew by 15.5% and the company said that order intake has slowed to €2.6bn from €4.5bn in the previous quarter. The weakness in the semiconductor sector was stopped by the Capex number in the TSMC results coming in better than expected at $32bn rather than $30bn.
ABB flagged a slowdown in revenue growth in the fourth quarter and reported a continued decline in orders in China, sending its shares lower 
Johnson & Johnson upgraded its guidance for the full year after a strong third quarter, which topped analysts' estimates for both sales and profits. Third-quarter sales rose 6.8% to $21.4bn, beating the $21.04bn expected, despite a strong comparative with the previous year's quarter because of Covid-19 vaccine sales
Bank of America's third-quarter profits beat Wall Street estimates as it joined other big banks in earning more on loan interest payments, while also benefiting from a better-than-expected performance in investment banking and trading. However, management did say the bank had unrealized losses of $131.6bn on securities held until maturity in the third quarter, growing from nearly $106bn in the second quarter
Whitbread announced very solid results as UK and German hotel demand remained strong
Lonza warned it faces another drop in earnings as it continues to suffer from falling demand for Covid vaccines. They expect margins to fall 4% to 25%
Solid numbers as usual from The former Reed Elsevier reported this week that pay-to-publish was growing "particularly strongly" after the company published more than 150,000 articles last year on that basis, 26% more than in 2021.
Nestle said that sales for the first nine months of the year were down 0.4% as an 8.4% hike in prices failed to offset slowing consumer demand
RENEWABLES WATCH
On the back of wind energy companies having their request to increase rates under development rejected by New York regulators late last week, there wasn't much respite for the solar sector as SolarEdge (US) signalled much deeper challenges than it had previously suggested. It reported substantial cancellations and pushouts of backlog from its European customers sending the sector's shares lower.
Fortunately, it wasn't all doom and gloom as European battery materials company Umicore announced that it would receive grants from the Canadian government to build an electric vehicle materials plant. It was announced that Umicore would receive c.$976m in public subsidies for building a large plant that would supply EV battery materials. The first stage of the plant will cost around c.$1.8bn and should produce 35-gigawatt hours' worth of battery materials. ITM Power also announced that it is commencing bidding into projects in the US whilst completing its disposal of Motive Fuels to HYCAP Group.
MAGNIFICENT SEVEN
Frankie Dettori was due to retire on Saturday at Champions Day at Ascot but u-turned to continue to ride in the US. His main claim to fame is probably riding all seven races on the card at Ascot on 28th September 1996 at odds of 25,000-1.  The horses were called Wall Street, Diffident, Mark of Esteem, Decorated Hero, Fatefully, Lochangel and Fujiyama Crest.  Although not quite the same returns, the stock market on Wall Street has been led this year by companies that have been given the same moniker – The Magnificent 7. Rallies for Apple, Microsoft, Alphabet (Google), Amazon, Nvidia, Tesla and Meta Platforms (Facebook) – have driven nearly all of this year's S&P 500's gain because of their hefty weightings in the index
SMALL CAP
As the M&G Property Fund announced it would start to wind down, one would have thought that was enough pain in the property market. However, they would have been wrong as a rather large reaction by Rightmove to the takeover of On the Market for £99m by CoStar, the US property behemoth led the shares down 15%. A number of brokers stated the sell-off had been overdone but investors were obviously looking at history repeating itself as CoStar did buy Homes.com in the US, moving the company from 4th to 2nd in market share as it used its balance sheet to great effect 
THIS WEEK IN HISTORY
1987: As our readers in Scotland and the North of England will have been only too aware this week, storms can be particularly brutal at this time of year. In 1987 the Great Storm of October 15-16 preceded "Black Monday" when the Dow Jones plunged 22.6% for its worst daily percentage drop in history
2002: A cyber-attack hits seven of the 13 servers at the top of the internet's domain name system hierarchy. Now, 21 years later, its origins remain mysterious, but its methods and size still make it stand out and it is still considered to be the "largest ever" internet attack
MARKET DATA
| | | | | |
| --- | --- | --- | --- | --- |
| % returns | 1 Week | 1 Month | 1 Year | 5 Years |
| UK Equities (% return) | -0.95 | -3.71 | 10.80 | 27.60 |
| World Equities (% return) | -1.55 | -2.84 | 9.42 | 61.40 |
| 10 Year US Treasury Yield (%) | 4.93 | 4.35 | 4.24 | 3.20 |
| GBP / USD (fx rate) | 1.22 | 1.23 | 1.12 | 1.31 |
 As at 20th October 2023. Source: InFront
This publication has been produced by Vermeer Investment Management Limited (VIM) trading as Vermeer Partners. It is provided for information purposes only. VIM makes no express or implied warranties and expressly disclaims all warranties of merchantability or fitness for a particular purpose or use with respect to any data included in this publication. VIM will not treat unauthorised recipients of this publication as its clients. Prices shown are indicative and VIM is not offering to buy or sell or soliciting offers to buy or sell any financial instrument. Without limiting any of the foregoing and to the extent permitted by law, in no event shall VIM, nor any of its officers, directors, partners, or employees, have any liability for (a) any special, punitive, indirect, or consequential damages; or (b) any lost profits, lost revenue, loss of anticipated savings or loss of opportunity or other financial loss, even if notified of the possibility of such damages, arising from any use of this publication or its contents. Other than disclosures relating to VIM, the information contained in this publication has been obtained from sources that VIM believes to be reliable, but VIM does not represent or warrant that it is accurate or complete. VIM is not responsible for, and makes no warranties whatsoever as to, the content of any third-party website referred to herein or accessed via a hyperlink in this publication and such information is not incorporated by reference. The views in this publication are those of the author(s) and are subject to change. VIM has no obligation to update its opinions or the information in this publication. This publication does not constitute personal investment advice or take into account the individual financial circumstances or objectives of the client who receives it. Any securities discussed herein may not be suitable for all investors. VIM recommends that investors independently evaluate each issuer, security or instrument discussed herein and consult any independent advisors they believe necessary. The value of and income from any investment may fluctuate from day to day as a result of changes in relevant economic markets (including changes in market liquidity). The information herein is not intended to predict actual results, which may differ substantially from those reflected. Past performance is not necessarily indicative of future results. This material has been issued and approved for distribution in the UK by VIM. ©2023 Vermeer Investment Management Limited. All rights reserved. No part of this publication may be reproduced or redistributed in any manner without the prior written permission of VIM. VIM is authorised and regulated by the Financial Conduct Authority (FRN: 710280) and is incorporated in England and Wales (company number: 09081916).
Back to News & Insights