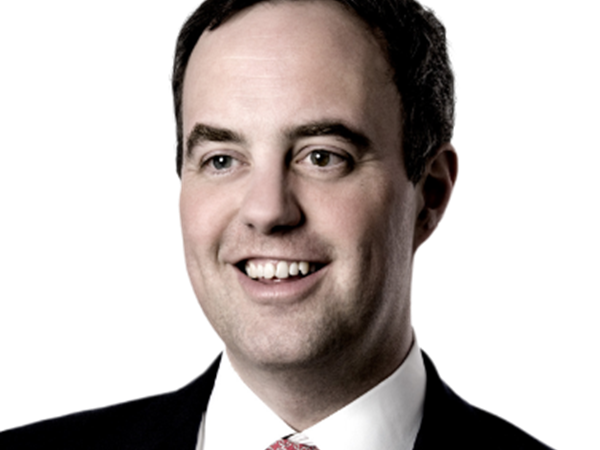 Weekly Newsletters
02 December 2022 | William Buckhurst
That Was The Week That Was
MACRO
Global stock markets rallied over the second half of the week as US Federal Reserve Chairman, Jerome Powell, signalled that the Fed was preparing to slow the pace of rate hikes in December
China's top zero-Covid enforcer, Sun Chunlan, said the fight against the virus has entered a "new stage" while state media have downplayed its risks, bolstering expectations that Beijing is easing its anti-pandemic approach days after a wave of unrest as President Xi Jinping acknowledged discontent with EU officials
A drop of 1.4% in November saw UK house prices fall at their fastest pace since June 2020
Barclaycard Payments data saw spend +3.6% yoy on Black Friday and +5% yoy on Cyber Monday
COMPANY NEWS
HSBC sold its Canadian business to RBC for £8.4bn
Kering was reported by the Wall Street Journal to be in advanced talks to acquire Tom Ford
Apple shares faltered after it was reported that it could face a production shortfall due to the closure of manufacturing sites linked to the COVID outbreak across China
The cloud experts, Snowflake, reported better than expected earnings and revenue due to high demand
SMALL CAP
Have the January sales started early? Frasers, Next and Marks & Spencer were all buying up other brands purchasing luxury homeware retailer Amara Living, 74% of Joules for c.£26m and personalised fashion subscription business, Thread, out of administration respectively.
One deal that caught our eye was Invinity Energy Systems plc, a leading global manufacturer of utility-grade energy storage, announcing it had signed a reseller agreement with Everdura Technology Company, an industrial technology company based in Taiwan. With an initial purchase order totalling 15 MWh of vanadium flow batteries, this could be significantly boosted with the ability for Everdura to purchase a further 255 MWh of Invinity products for the purpose of follow-on orders over the next three years
INTERESTING ELSEWHERE
Microsoft is "ready to fight" to get its Activision Blizzard acquisition approved if the Federal Trade Commission in the US files a lawsuit to try to block the deal. This is according to a person who spoke with Bloomberg. Microsoft have yet to speak with the FTC, but it is believed Microsoft's best chances to get the deal approved is to offer concessions saying it won't withhold Activision Blizzard's titles, like Call of Duty, from platforms like Sony's PlayStation. Microsoft has stated the deal is expected to close by June 30, 2023
THIS WEEK IN HISTORY
1914: The US bond market reopens after being closed since July 31st due to World War 1. US stock markets would remain closed until Dec 12th, but authorities believed that the bond market should open up sooner to assist in raising money for the war effort and recovery
2017: Bitcoin passes $10,000 for the first time
QUOTE OF THE WEEK
CEO of Tesco, Ken Murphy said shoppers were "managing their budgets much more tightly" by using hand-held barcode scanners "to keep to a specific" amount. He also mentioned searches for frozen food on Tesco's website were up 40% from this time last year
IN OTHER NEWS
Rolls-Royce Holdings and easyJet said they set a new aviation milestone with the world's first ground test of an aero engine running on hydrogen at the Ministry of Defence Boscombe Down in Wiltshire, England, using a converted Rolls-Royce AE 2100-A regional aircraft engine. The hydrogen power was sourced from a hydrogen production and tidal test facility in the Orkney Islands. Rolls-Royce and easyJet claimed the test marked a major step towards proving hydrogen could be a zero-carbon aviation fuel in the future
MARKET DATA
| | | | | |
| --- | --- | --- | --- | --- |
| % returns | 1 Week | 1 Month | 1 Year | 5 Years |
| UK Equities (% return) | 0.64 | 5.40 | 1.96 | 2.98 |
| World Equities (% return) | 0.80 | 8.42 | -9.11 | 36.72 |
| 10 Year US Treasury Yield (%) | 3.49 | 4.10 | 1.44 | 2.37 |
| GBP / USD (fx rate) | 1.23 | 1.14 | 1.33 | 1.35 |
 As at 2nd December 2022. Source: Financial Express
This publication has been produced by Vermeer Investment Management Limited (VIM) trading as Vermeer Partners. It is provided for information purposes only. VIM makes no express or implied warranties and expressly disclaims all warranties of merchantability or fitness for a particular purpose or use with respect to any data included in this publication. VIM will not treat unauthorised recipients of this publication as its clients. Prices shown are indicative and VIM is not offering to buy or sell or soliciting offers to buy or sell any financial instrument. Without limiting any of the foregoing and to the extent permitted by law, in no event shall VIM, nor any of its officers, directors, partners, or employees, have any liability for (a) any special, punitive, indirect, or consequential damages; or (b) any lost profits, lost revenue, loss of anticipated savings or loss of opportunity or other financial loss, even if notified of the possibility of such damages, arising from any use of this publication or its contents. Other than disclosures relating to VIM, the information contained in this publication has been obtained from sources that VIM believes to be reliable, but VIM does not represent or warrant that it is accurate or complete. VIM is not responsible for, and makes no warranties whatsoever as to, the content of any third-party website referred to herein or accessed via a hyperlink in this publication and such information is not incorporated by reference. The views in this publication are those of the author(s) and are subject to change. VIM has no obligation to update its opinions or the information in this publication. This publication does not constitute personal investment advice or take into account the individual financial circumstances or objectives of the client who receives it. Any securities discussed herein may not be suitable for all investors. VIM recommends that investors independently evaluate each issuer, security or instrument discussed herein and consult any independent advisors they believe necessary. The value of and income from any investment may fluctuate from day to day as a result of changes in relevant economic markets (including changes in market liquidity). The information herein is not intended to predict actual results, which may differ substantially from those reflected. Past performance is not necessarily indicative of future results. This material has been issued and approved for distribution in the UK by VIM. ©2022 Vermeer Investment Management Limited. All rights reserved. No part of this publication may be reproduced or redistributed in any manner without the prior written permission of VIM. VIM is authorised and regulated by the Financial Conduct Authority (FRN: 710280) and is incorporated in England and Wales (company number: 09081916).
Back to News & Insights