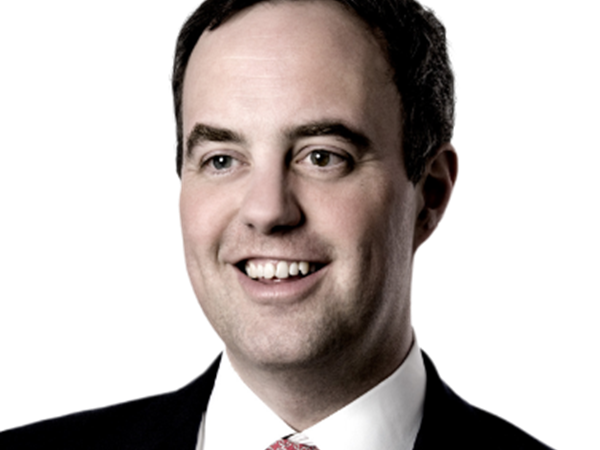 07 October 2022 | William Buckhurst
That Was The Week That Was
MACRO
Markets rallied earlier in the week as poor economic news fuelled speculation of a "Fed pivot"
In the US, the closely watched Job Openings and Labour Turnover Survey (JOLTS) showed around 1mn fewer jobs available in the US, while the ISM Manufacturing PMI was weaker (50.9%)
However, a stronger Services PMI (56.7%) and an unexpectedly robust US jobs report (263,000 new jobs in August) fuelled concerns that the Federal Reserve will continue to increase rates aggressively
UK house prices fell for the second time in three months in September as the annual rate of growth slowed to 9.9% higher than a year ago
OPEC, the oil cartel backed by Saudi Arabia and Russia, announced that they would cut oil production by 2 million barrels a day
COMPANY NEWS
Shell provided an update on third quarter performance and revealed that margins on its refining business had fallen sharply
Diageo reiterated guidance with organic net sales growth across all regions
Tesla closed the week down after stating that it had delivered 343,830 cars worldwide vs 358,000 expected and commented that "as our production volumes continue to grow, it is becoming increasingly challenging to secure vehicle transportation capacity at a reasonable cost during these peak logistics weeks."
Advanced Micro Devices (AMD) and Samsung, two of the world's largest chipmakers and bellwethers of international consumer confidence, confirmed falling demand for semiconductors
SMALL CAP NEWS
Hard hats on. A trading update from Watkin Jones - the developer, builder and third-party manager of new homes for rent - sent the shares 30% lower as they highlighted the squeeze in margin that the construction industry is having to deal with by announcing underlying operating profit to be 10% below expectations
THIS WEEK IN HISTORY
1957: global markets fall sharply in response to the successful Soviet lunch of Sputnik 1, the world's first artificial satellite
IN OTHER NEWS
Terry Smith this week, colourful as ever, on pension fund liabilities:
"You might think I am just another commentator who spots the problem after the event. However, in 2003 when I was chief executive of Collins Stewart we acquired what was then Tullett Liberty, now TP-ICAP, the interdealer broker. The acquisition came with a pension fund that had a deficit, with roughly £64 of assets for every £100 of estimated liabilities. We too faced the siren call of investment advisers who suggested liability-matching investments in bonds. What did we do?
The pension fund trustees fired the investment adviser and moved to a strategy of investing only in 20 high-quality equities. The adviser said it was "the most dangerous investment strategy he had ever seen a pension fund adopt". The chair of the trustees memorably retorted: "In contrast to the strategy you are recommending, it is in danger of making money."
MARKET DATA
| | | | | |
| --- | --- | --- | --- | --- |
| % returns | 1 Week | 1 Month | 1 Year | 5 Years |
| UK Equities (% return) | 1.35 | -4.09 | -5.56 | -7.60 |
| World Equities (% return) | 1.70 | -6.92 | -16.46 | 26.38 |
| 10 Year US Treasury Yield (%) | 3.89 | 3.27 | 1.58 | 2.36 |
| GBP / USD (fx rate) | 1.11 | 1.15 | 1.36 | 1.31 |
As at 7th October 2022. Source: Financial Express
This publication has been produced by Vermeer Investment Management Limited (VIM) trading as Vermeer Partners. It is provided for information purposes only. VIM makes no express or implied warranties and expressly disclaims all warranties of merchantability or fitness for a particular purpose or use with respect to any data included in this publication. VIM will not treat unauthorised recipients of this publication as its clients. Prices shown are indicative and VIM is not offering to buy or sell or soliciting offers to buy or sell any financial instrument. Without limiting any of the foregoing and to the extent permitted by law, in no event shall VIM, nor any of its officers, directors, partners, or employees, have any liability for (a) any special, punitive, indirect, or consequential damages; or (b) any lost profits, lost revenue, loss of anticipated savings or loss of opportunity or other financial loss, even if notified of the possibility of such damages, arising from any use of this publication or its contents. Other than disclosures relating to VIM, the information contained in this publication has been obtained from sources that VIM believes to be reliable, but VIM does not represent or warrant that it is accurate or complete. VIM is not responsible for, and makes no warranties whatsoever as to, the content of any third-party website referred to herein or accessed via a hyperlink in this publication and such information is not incorporated by reference. The views in this publication are those of the author(s) and are subject to change. VIM has no obligation to update its opinions or the information in this publication. This publication does not constitute personal investment advice or take into account the individual financial circumstances or objectives of the client who receives it. Any securities discussed herein may not be suitable for all investors. VIM recommends that investors independently evaluate each issuer, security or instrument discussed herein and consult any independent advisors they believe necessary. The value of and income from any investment may fluctuate from day to day as a result of changes in relevant economic markets (including changes in market liquidity). The information herein is not intended to predict actual results, which may differ substantially from those reflected. Past performance is not necessarily indicative of future results. This material has been issued and approved for distribution in the UK by VIM. ©2022 Vermeer Investment Management Limited. All rights reserved. No part of this publication may be reproduced or redistributed in any manner without the prior written permission of VIM. VIM is authorised and regulated by the Financial Conduct Authority (FRN: 710280) and is incorporated in England and Wales (company number: 09081916).
Back to News & Insights