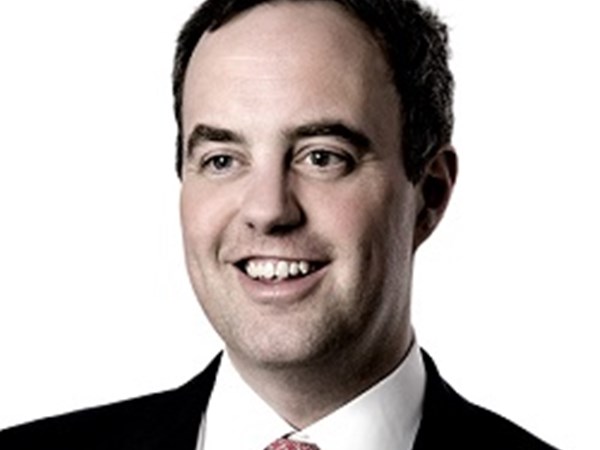 Weekly Newsletters
09 September 2022 | William Buckhurst
That Was The Week That Was
MACRO
The ECB raised rates by 75bps, its largest ever single rate hike
New UK Prime Minister, Liz Truss, outlined plans to cap average household energy bills at £2,500 a year
A sombre end to the week following the sad death of Her Majesty Queen Elizabeth II
COMPANY NEWS
Melrose shares fell sharply after announcing that they would spin out the GKN automotive business as a separate listed entity
Apple's product day this week saw the launch of the new iPhone 14 Pro with an always-on display letting notification addicts stay connected all day, every day. The new Apple Watch also features a temperature sensor for the first time, enabling it to offer ovulation detecting as part of its period tracking feature
Two of the UK's largest housebuilders are set to merge after Vistry agreed a £1.3bn cash and shares deal to take over smaller rival Countryside
FUND NEWS
Bill Gross, the former high-profile bond manager at PIMCO, who once said that UK gilts "rested on a bed of nitroglycerin", is now betting on sterling. With the UK currency now around 20% cheaper against the US Dollar, Gross thinks the fall in the currency is overdone
THIS WEEK IN HISTORY
1974: The day after President Ford pardons Nixon for the Watergate scandal, US markets tanks 2.2% on fears that the pardon will not put full closure on the scandal
1998: Google is founded with a $100,000 initial investment
IN OTHER NEWS
As the nation mourns the death of our Queen, we look back at some of the financial highlights of her reign:
It's hard to measure the Queen's wealth because some of her assets were privately held and some are part of the Crown Estate, which is not directly controlled by the monarch. The Sunday Times Rich List estimates her fortune, conservatively, at £370m
The Royal Collection is one of the world's greatest troves of fine art. Amassed by wealthy and powerful kings and queens in the last five centuries, it includes more than one million works, including priceless paintings by a long list of masters ranging from Rembrandt to Lucien Freud
The Queen was implicated in the Paradise Papers, formerly secret documents leaked in 2017 exposing interests held offshore by the rich and powerful as a means of tax avoidance. They said the queen had through the Duchy of Lancaster placed around £10m in funds held in the Cayman Islands and Bermuda -- British overseas territories that are considered to be tax havens
The Queen spoke for the nation when in 2008 she asked economic experts why the credit crunch had taken so many by surprise. At an event at the London School of Economics at the height of the financial crisis, she inquired: 'Why did nobody notice it?'
 MARKET DATA
| | | | | |
| --- | --- | --- | --- | --- |
| % returns | 1 Week | 1 Month | 1 Year | 5 Years |
| UK Equities (% return) | 1.07 | -2.63 | -0.36 | -0.05 |
| World Equities (% return) | 3.01 | -3.09 | -10.01 | 43.96 |
| 10 Year US Treasury Yield (%) | 3.32 | 2.80 | 1.30 | 2.05 |
| GBP / USD (fx rate) | 1.16 | 1.21 | 1.38 | 1.32 |
 As at 9th September 2022. Source: Financial Express
This publication has been produced by Vermeer Investment Management Limited (VIM) trading as Vermeer Partners. It is provided for information purposes only. VIM makes no express or implied warranties and expressly disclaims all warranties of merchantability or fitness for a particular purpose or use with respect to any data included in this publication. VIM will not treat unauthorised recipients of this publication as its clients. Prices shown are indicative and VIM is not offering to buy or sell or soliciting offers to buy or sell any financial instrument. Without limiting any of the foregoing and to the extent permitted by law, in no event shall VIM, nor any of its officers, directors, partners, or employees, have any liability for (a) any special, punitive, indirect, or consequential damages; or (b) any lost profits, lost revenue, loss of anticipated savings or loss of opportunity or other financial loss, even if notified of the possibility of such damages, arising from any use of this publication or its contents. Other than disclosures relating to VIM, the information contained in this publication has been obtained from sources that VIM believes to be reliable, but VIM does not represent or warrant that it is accurate or complete. VIM is not responsible for, and makes no warranties whatsoever as to, the content of any third-party website referred to herein or accessed via a hyperlink in this publication and such information is not incorporated by reference. The views in this publication are those of the author(s) and are subject to change. VIM has no obligation to update its opinions or the information in this publication. This publication does not constitute personal investment advice or take into account the individual financial circumstances or objectives of the client who receives it. Any securities discussed herein may not be suitable for all investors. VIM recommends that investors independently evaluate each issuer, security or instrument discussed herein and consult any independent advisors they believe necessary. The value of and income from any investment may fluctuate from day to day as a result of changes in relevant economic markets (including changes in market liquidity). The information herein is not intended to predict actual results, which may differ substantially from those reflected. Past performance is not necessarily indicative of future results. This material has been issued and approved for distribution in the UK by VIM. ©2022 Vermeer Investment Management Limited. All rights reserved. No part of this publication may be reproduced or redistributed in any manner without the prior written permission of VIM. VIM is authorised and regulated by the Financial Conduct Authority (FRN: 710280) and is incorporated in England and Wales (company number: 09081916).
ber: 09081916).
Back to News & Insights