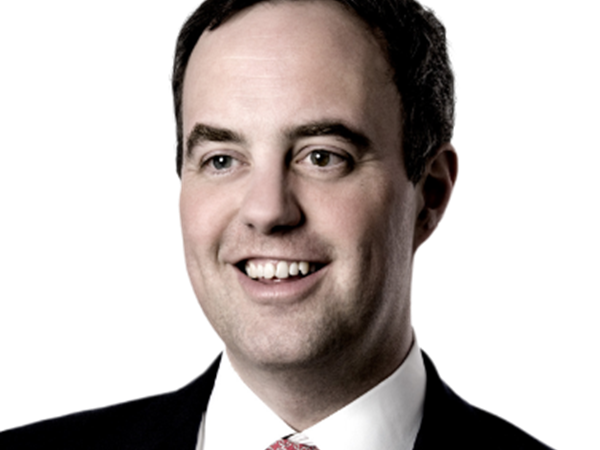 Weekly Newsletters
29 July 2022 | William Buckhurst
That Was The Week That Was
MACRO
US GDP was -0.9% annualised for Q2 unofficially signalling the start of a recession following a 1.6% contraction in the first quarter
COMPANY NEWS
A very busy week for company results:
Microsoft missed revenue expectations, but its Azure cloud business saw sales grow 40% year on year and CEO Satya Nadella said that IT spend continues to grow as a percentage of GDP
Alphabet saw annual revenue growth fall to its slowest pace in two years (13% growth) but the shares responded well as the slowdown was not as bad as expected. Google's cloud division, although still loss making, saw revenues grow 36% year on year
Amazon shares rose after it beat revenue expectations and offered an upbeat forecast for the remainder of the year, as the company reined in ecommerce costs and benefited from strong demand for its cloud computing business
Keyence reported another set of record numbers for Q1. Asia sales were down 19% YoY due to China lockdowns but that was made up for by growth of 26% in Europe and 17% in the Americas
Shell announced its second-best quarter ever on the back of a strong oil price
Rio Tinto delivered largely flat production but strong free cash flow and as a result announced their second highest ever interim dividend of $4.3bn, a 50% pay out in line with their policy
Newmont Corporation shares closed the week down sharply after announcing lower than expected production numbers and higher than expected costs due to markedly higher labour and fuel charges
Linde took a hefty charge from its withdrawal from Russia and Ukraine, but still raised its full-year guidance after higher prices and volumes boosted profits
Visa reported quarterly net revenues of $7.3bn, which represents growth of 19% from the previous year showing sustained levels of growth in overall payments volume, cross-border volume and processed transactions 
LVMH benefitted from a tourist boom in Europe and the US as it posted higher than expected revenue for the second quarter, offsetting a drop in its Chinese business 
Nestle delivered strong organic growth and a rise in profits. Sales were bolstered by steep price increases to offset rising input costs
Unilever announced sales growth of 8.1% (9.8% price growth and 1.6% volume decline) and raised guidance. Management said that against a tough backdrop, they expect to increase margins in 2023 and 2024 through pricing, mix and savings
Diageo also said that it was able to raise prices to "more than offset" its cost inflation of roughly 7-8% since the start of the Russia's invasion of Ukraine. Net sales jumped 21.4% to £15.5bn in the year to 30th June
Bristol Myers Squibb exceeded expectations on Q2 revenue and profits. They saw particular strength in their myeloma drug, Revlimid, despite generic competition. The shares remain very cheap
Merck also exceeded expectations on revenue and profits while raising their FY 2022 guidance
Compass raised FY 2022 guidance on revenue growth to 35%
Activist investor Elliot Management announced that it had taken a large stake in Paypal
SMALL CAP NEWS
Following the profit warning by Wickes due to softening demand in DIY and DIFM (do-it-for-me) markets, all eyes were on building results, but Ibstock and Breedon came through with very solid prints with the latter reporting 12% revenue growth and earnings increasing by 19%. This confidence (and balance sheet strength) allowed them to put up the dividend up by 40% and we wait on further M&A deals as management continues to point to an encouraging pipeline
THIS WEEK IN HISTORY
1953: The Korean Armistice is signed, signalling the end of the three-year conflict. After the armistice was signed, stock markets would double over the next three years
1998: Russian markets fall 9% in a day, their largest one day decline ever. The Russian stock market is up around 1,000% since then, despite recent falls
IN OTHER NEWS
The US Federal Reserve has said it can bring down inflation without sending the economy backward. Many question that. "I have always taken Fed-speak with a bit of salt, but when it comes to a recession, as I told my team this morning, a ton of salt." Michael Arone, a strategist at State Street Global Advisors, told the NYT. Here at Vermeer Partners – we tend to agree
MARKET DATA
| | | | | |
| --- | --- | --- | --- | --- |
| % returns | 1 Week | 1 Month | 1 Year | 5 Years |
| UK Equities (% return) | 1.95 | 2.18 | 1.90 | 1.61 |
| World Equities (% return) | 3.43 | 6.71 | -7.05 | 45.24 |
| 10 Year US Treasury Yield (%) | 2.65 | 3.10 | 1.28 | 2.29 |
| GBP / USD (fx rate) | 1.22 | 1.22 | 1.40 | 1.31 |
 As at 29th July 2022. Source: Financial Express
This publication has been produced by Vermeer Investment Management Limited (VIM) trading as Vermeer Partners. It is provided for information purposes only. VIM makes no express or implied warranties and expressly disclaims all warranties of merchantability or fitness for a particular purpose or use with respect to any data included in this publication. VIM will not treat unauthorised recipients of this publication as its clients. Prices shown are indicative and VIM is not offering to buy or sell or soliciting offers to buy or sell any financial instrument.
Without limiting any of the foregoing and to the extent permitted by law, in no event shall VIM, nor any of its officers, directors, partners, or employees, have any liability for (a) any special, punitive, indirect, or consequential damages; or (b) any lost profits, lost revenue, loss of anticipated savings or loss of opportunity or other financial loss, even if notified of the possibility of such damages, arising from any use of this publication or its contents. Other than disclosures relating to VIM, the information contained in this publication has been obtained from sources that VIM believes to be reliable, but VIM does not represent or warrant that it is accurate or complete. VIM is not responsible for, and makes no warranties whatsoever as to, the content of any third-party website referred to herein or accessed via a hyperlink in this publication and such information is not incorporated by reference. The views in this publication are those of the author(s) and are subject to change. VIM has no obligation to update its opinions or the information in this publication. This publication does not constitute personal investment advice or take into account the individual financial circumstances or objectives of the client who receives it. Any securities discussed herein may not be suitable for all investors. VIM recommends that investors independently evaluate each issuer, security or instrument discussed herein and consult any independent advisors they believe necessary. The value of and income from any investment may fluctuate from day to day as a result of changes in relevant economic markets (including changes in market liquidity). The information herein is not intended to predict actual results, which may differ substantially from those reflected. Past performance is not necessarily indicative of future results. This material has been issued and approved for distribution in the UK by VIM. ©2022 Vermeer Investment Management Limited. All rights reserved. No part of this publication may be reproduced or redistributed in any manner without the prior written permission of VIM. VIM is authorised and regulated by the Financial Conduct Authority (FRN: 710280) and is incorporated in England and Wales (company number: 09081916).
Back to News & Insights