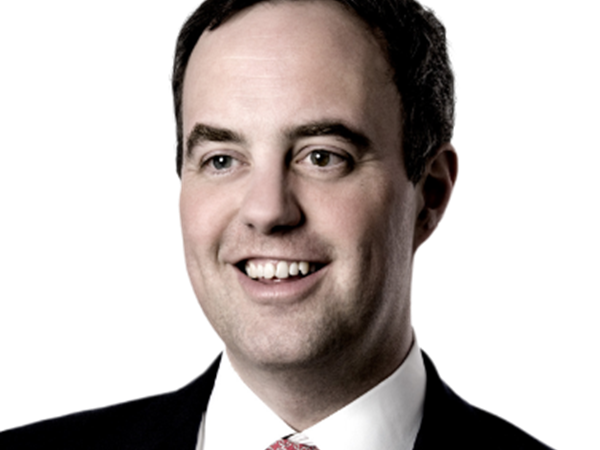 13 May 2022 | William Buckhurst
That Was The Week That Was
MACRO
US CPI came in at 8.3% on the year, lower than last month but ahead of expectations and, more worryingly, the core inflation number was higher
US ten-year bond yields came rattling back to well below 3% as fears of a recession increase
US Consumer Confidence falls to an 11 year low
COMPANY NEWS
Toyota achieved record profits last year but issued cautious guidance for next year highlighting soaring costs of materials and supply chain issues
Sony plans to buy back $1.54bn of shares as they announced that operating profit more than doubled thanks in large part to its PlayStation Division
Compass released very good numbers guiding to 30% organic growth and full year margins were up, they are really benefiting from the new hybrid working model
Disney saw much better streaming subs and the parks business continues to perform well
SMALL CAP NEWS
On the back of a mid-season tour by Newcastle United to meet their new owners in January, it looks like Wizz Air are trying to get in on the act. Wizz has signed a Memorandum of Understanding with the Saudi Arabian government to explore airline market developments in the Kingdom. The Kingdom launched a strategic vision to triple passenger traffic by 2030. This will entail potential investment and operating models to benefit and add to the Saudi Arabian aviation ecosystem, boosting its tourism industry and significantly increasing its connectivity. Howay!
PROPERTY NEWS
Two major mergers (both 53%:47%) in the property sector with Shaftesbury and Capco in London's West End and LXI REIT and Secure Income REIT announcing tie ups. Both had been rumoured over the last year or so and look sensible – giving both entities' scale and therefore potential cheaper financing
VERMEER PODCAST – The Art of Investment
Paul Dixey talks all things cellular agriculture with the man at the forefront of the drive here in London, Anthony Chow, Co-Founder of Agronomics. His investment vehicle invests in companies that focus on environmentally friendly alternatives to traditional meat, dairy, fish, seafood, leather, cotton, and chocolate!
THIS WEEK IN HISTORY
1915: German submarines sink the Lusitania, the same ship that had brought $7m in gold to help restore the US financial system in 1907. The Dow Jones Industrial Average falls 4.5% on the day and would decline 9% over the next four days
1996: Berkshire Hathaway announces new "class B" shares which will be offered at $1,110 per share (compared to the class A shares which were then around $34,000 per share). The class B shares would split 50-1 in 2010
IN OTHER NEWS
A terrible week for the crypto investor was highlighted by TerraUSD, a stable coin that's designed to match the price of a dollar, losing its 'peg' resulting in Luna, a coin linked to Terra crashing 99%
MARKET DATA
| | | | | |
| --- | --- | --- | --- | --- |
| % returns | 1 Week | 1 Month | 1 Year | 5 Years |
| UK Equities (% return) | 0.38 | -3.14 | 4.17 | 5.69 |
| World Equities (% return) | -1.89 | -7.56 | -3.10 | 48.70 |
| 10 Year US Treasury Yield (%) | 2.84 | 2.70 | 1.66 | 2.32 |
| GBP / USD (fx rate) | 1.23 | 1.30 | 1.40 | 1.29 |
 As at 13th May 2022. Source: Financial Express
This publication has been produced by Vermeer Investment Management Limited (VIM) trading as Vermeer Partners. It is provided for information purposes only. VIM makes no express or implied warranties and expressly disclaims all warranties of merchantability or fitness for a particular purpose or use with respect to any data included in this publication. VIM will not treat unauthorised recipients of this publication as its clients. Prices shown are indicative and VIM is not offering to buy or sell or soliciting offers to buy or sell any financial instrument. Without limiting any of the foregoing and to the extent permitted by law, in no event shall VIM, nor any of its officers, directors, partners, or employees, have any liability for (a) any special, punitive, indirect, or consequential damages; or (b) any lost profits, lost revenue, loss of anticipated savings or loss of opportunity or other financial loss, even if notified of the possibility of such damages, arising from any use of this publication or its contents Other than disclosures relating to VIM, the information contained in this publication has been obtained from sources that VIM believes to be reliable, but VIM does not represent or warrant that it is accurate or complete. VIM is not responsible for, and makes no warranties whatsoever as to, the content of any third-party website referred to herein or accessed via a hyperlink in this publication and such information is not incorporated by reference. The views in this publication are those of the author(s) and are subject to change. VIM has no obligation to update its opinions or the information in this publication. This publication does not constitute personal investment advice or take into account the individual financial circumstances or objectives of the client who receives it. Any securities discussed herein may not be suitable for all investors. VIM recommends that investors independently evaluate each issuer, security or instrument discussed herein and consult any independent advisors they believe necessary. The value of and income from any investment may fluctuate from day to day as a result of changes in relevant economic markets (including changes in market liquidity). The information herein is not intended to predict actual results, which may differ substantially from those reflected. Past performance is not necessarily indicative of future results. This material has been issued and approved for distribution in the UK by VIM. ©2022 Vermeer Investment Management Limited. All rights reserved. No part of this publication may be reproduced or redistributed in any manner without the prior written permission of VIM. VIM is authorised and regulated by the Financial Conduct Authority (FRN: 710280) and is incorporated in England and Wales (company number: 09081916).
Back to News & Insights