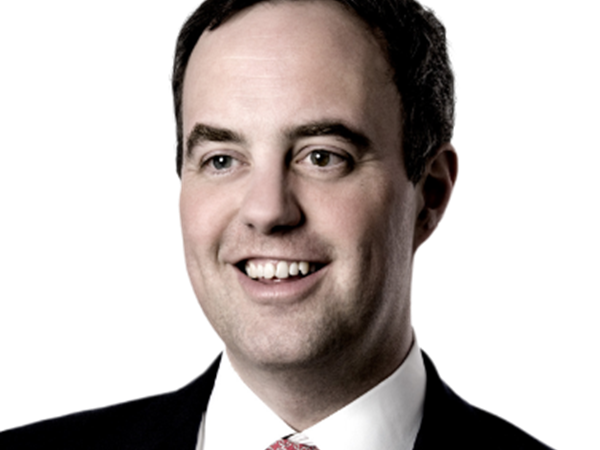 29 April 2022 | William Buckhurst
That Was The Week That Was
MACRO
The S&P 500 fell 8.8% in April, its worst month since March 2020
Another bad week for the pound which is now at 1.26 against the US dollar
COMPANY NEWS
Amazon shares fell after giving lighter than expected revenue guidance for the current quarter and announcing a loss for the previous quarter
Glaxo SmithKline pointed to good momentum as sales rose 32% year on year as it prepares to spin off its consumer health division to be named Haleon
Paypal lowered its 2022 guidance and withdrew its medium-term outlook given a worsening macro environment and complexities forecasting eCommerce spending
Coca Cola shares finished up after reporting better than expected results, with organic sales growth expected to be 7% to 8% for 2022
SMALL CAP NEWS
A bullish update from aggregates business, Breedon, this week on the day of their AGM with CEO Rob Wood stating, "our business offers a natural hedge against inflation and we remain confident in the resilience of our local operational model. Normal seasonal patterns of activity are evident with orders and enquiries increasing throughout the quarter and we continue to trade in line with management expectations."
A WEEK IN POLITICS
Emmanuel Macron was re-elected President of France with 59% of the vote, staving off a repeat challenge from far-right anti-immigration populist Marine Le Pen. Le Pen's share of the vote marked the far-right's best ever result in a French national election with 13.2m people voting for her.
Germany's power utility Uniper—one of Germany's largest gas importers—will pay for Russian gas deliveries in rubles in accordance with the new payment procedure announced by Russia last month.
THIS WEEK IN HISTORY
1901: the first "short squeeze" as Edward Henry Harriman initiated a raid on Northern Pacific railway buying all but 40,000 shares, a portion of which were still owned by JP Morgan. With many traders short, the stock price exploded starting the week at $95 and touching $1,000 at one point
1948: the last day for Americans to turn in their gold after Executive Order 6102 outlawed the ownership of gold. Citizens were forced to exchange their gold for $20.67 per ounce
THE ART OF INVESTMENT Vermeer Podcast
38 years of stock picking, why invest in equities and Bruce Springsteen, with David Malpas – Investment Director at Vermeer Partners
IN OTHER NEWS
The ETF, $SARK, created solely to bet against Cathie Wood's renowned Innovation Fund, is up 107% over the last six months compared to Wood's $ARKK, which is up 84% over five years, on the back of terrible results from her third largest holding, Teladoc, which fell by 50%
MARKET DATA
| | | | | |
| --- | --- | --- | --- | --- |
| % returns | 1 Week | 1 Month | 1 Year | 5 Years |
| UK Equities (% return) | 0.11 | -0.34 | 7.05 | 15.62 |
| World Equities (% return) | -2.54 | -7.33 | -0.22 | 55.43 |
| 10 Year US Treasury Yield (%) | 2.91 | 2.41 | 1.65 | 2.28 |
| GBP / USD (fx rate) | 1.26 | 1.31 | 1.39 | 1.29 |
 As at 29th April 2022. Source: Financial Express
This publication has been produced by Vermeer Investment Management Limited (VIM) trading as Vermeer Partners. It is provided for information purposes only. VIM makes no express or implied warranties and expressly disclaims all warranties of merchantability or fitness for a particular purpose or use with respect to any data included in this publication. VIM will not treat unauthorised recipients of this publication as its clients. Prices shown are indicative and VIM is not offering to buy or sell or soliciting offers to buy or sell any financial instrument. Without limiting any of the foregoing and to the extent permitted by law, in no event shall VIM, nor any of its officers, directors, partners, or employees, have any liability for (a) any special, punitive, indirect, or consequential damages; or (b) any lost profits, lost revenue, loss of anticipated savings or loss of opportunity or other financial loss, even if notified of the possibility of such damages, arising from any use of this publication or its contents. Other than disclosures relating to VIM, the information contained in this publication has been obtained from sources that VIM believes to be reliable, but VIM does not represent or warrant that it is accurate or complete. VIM is not responsible for, and makes no warranties whatsoever as to, the content of any third-party website referred to herein or accessed via a hyperlink in this publication and such information is not incorporated by reference. The views in this publication are those of the author(s) and are subject to change. VIM has no obligation to update its opinions or the information in this publication. This publication does not constitute personal investment advice or take into account the individual financial circumstances or objectives of the client who receives it. Any securities discussed herein may not be suitable for all investors. VIM recommends that investors independently evaluate each issuer, security or instrument discussed herein and consult any independent advisors they believe necessary. The value of and income from any investment may fluctuate from day to day as a result of changes in relevant economic markets (including changes in market liquidity). The information herein is not intended to predict actual results, which may differ substantially from those reflected. Past performance is not necessarily indicative of future results. This material has been issued and approved for distribution in the UK by VIM. ©2022 Vermeer Investment Management Limited. All rights reserved. No part of this publication may be reproduced or redistributed in any manner without the prior written permission of VIM. VIM is authorised and regulated by the Financial Conduct Authority (FRN: 710280) and is incorporated in England and Wales (company number: 09081916).
Back to News & Insights