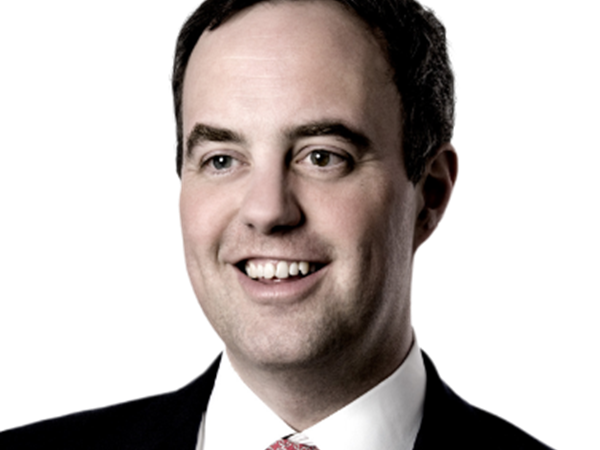 25 March 2022 | William Buckhurst
That Was The Week That Was
MACRO
The UK consumer confidence index plummeted 5 points to minus 31 in March, the fourth consecutive fall and the lowest reading in 17 months
A sudden 14bps rise on Friday afternoon saw the US ten-year treasury yield go through 2.50% at one point, up from around 1.70% just a month ago
A record $319bn of share buybacks have been authorised so far this year, according to Goldman Sachs. There were $267bn in share buybacks at the same point in 2021
COMPANY NEWS
Halma released a trading statement saying that they expect to continue to grow for the year to the end of March and that pre-tax profits will be in line with expectations
Tencent saw strong revenue growth but slower than previous years due to the Chinese government crackdown on gaming and slower advertising revenue
Alibaba raised its share buyback programme to $25bn, its largest ever repurchase
Nestle announced that they will significantly scale back what they sell in Russia apart from baby food, specialist veterinary meals and medical-nutrition products
Saudi Aramco reports blockbuster earnings of US$110bn, twice last year's number, as the oil giant continues to benefit from the well-flagged hike in crude prices
SMALL CAP NEWS
Knights Group, the legal and professional services specialists, lost 60% of its value as they blamed Omicron and recent "macro conditions" that have slowed their growth to a greater extent than they expected. In the week that saw the two-year anniversary to the first lockdown one explanation was due to a greater illness rate amongst employees which delayed the return to office working. Clearly no knights in shining armour!
THIS WEEK IN HISTORY
1989: The Exxon Valdez tanker runs aground in Alaska, leading to the worst oil spill in American waters (at the time)
2000: Sister publication to the Wall Street Journal, Barron's publishes its latest edition with the cover story of "Burning Up", warning investors to be cautious at the tech bubble peak
A WEEK IN FUNDS
Terry Smith's annual meeting this week where he said that investors should look at the Ukraine war "historically rather than hysterically".  He also said that Paypal was "unsatisfactory but we still think we've got a good business", saying he would stick with the company as long as the focus returns to the core of online payments.  However, the stock has now dropped outside his top ten
IN OTHER NEWS
With Russia and Ukraine producing 25% of the world's barley and wheat supplies, the lack of planting for this year's harvest will have a significant impact on global food supplies. Coupled with the recent floods in China leaving their third crop unplanted - the upcoming harvests looks bleak. Wheat and barley prices are already up 21% and 33% respectively, and the resulting food shortages could trigger global unrest. In response, Egypt, one of the world's largest importers of wheat, have been reviewing a popular bread subsidy
MARKET DATA
| | | | | |
| --- | --- | --- | --- | --- |
| % returns | 1 Week | 1 Month | 1 Year | 5 Years |
| UK Equities (% return GBP) | 0.72 | -0.04 | 10.41 | 14.26 |
| World Equities (% return GBP) | 1.40 | 3.21 | 11.15 | 74.95 |
| 10 Year US Treasury Yield (%) | 2.48 | 1.97 | 1.63 | 2.41 |
| GBP / USD (fx rate) | 1.32 | 1.34 | 1.37 | 1.25 |
 As at 25th March 2022. Source: Financial Express
This publication has been produced by Vermeer Investment Management Limited (VIM) trading as Vermeer Partners. It is provided for information purposes only. VIM makes no express or implied warranties and expressly disclaims all warranties of merchantability or fitness for a particular purpose or use with respect to any data included in this publication. VIM will not treat unauthorised recipients of this publication as its clients. Prices shown are indicative and VIM is not offering to buy or sell or soliciting offers to buy or sell any financial instrument. Without limiting any of the foregoing and to the extent permitted by law, in no event shall VIM, nor any of its officers, directors, partners, or employees, have any liability for (a) any special, punitive, indirect, or consequential damages; or (b) any lost profits, lost revenue, loss of anticipated savings or loss of opportunity or other financial loss, even if notified of the possibility of such damages, arising from any use of this publication or its contents. Other than disclosures relating to VIM, the information contained in this publication has been obtained from sources that VIM believes to be reliable, but VIM does not represent or warrant that it is accurate or complete. VIM is not responsible for, and makes no warranties whatsoever as to, the content of any third-party website referred to herein or accessed via a hyperlink in this publication and such information is not incorporated by reference. The views in this publication are those of the author(s) and are subject to change. VIM has no obligation to update its opinions or the information in this publication. This publication does not constitute personal investment advice or take into account the individual financial circumstances or objectives of the client who receives it. Any securities discussed herein may not be suitable for all investors. VIM recommends that investors independently evaluate each issuer, security or instrument discussed herein and consult any independent advisors they believe necessary. The value of and income from any investment may fluctuate from day to day as a result of changes in relevant economic markets (including changes in market liquidity). The information herein is not intended to predict actual results, which may differ substantially from those reflected. Past performance is not necessarily indicative of future results. This material has been issued and approved for distribution in the UK by VIM. ©2022 Vermeer Investment Management Limited. All rights reserved. No part of this publication may be reproduced or redistributed in any manner without the prior written permission of VIM. VIM is authorised and regulated by the Financial Conduct Authority (FRN: 710280) and is incorporated in England and Wales (company number: 09081916).
Back to News & Insights