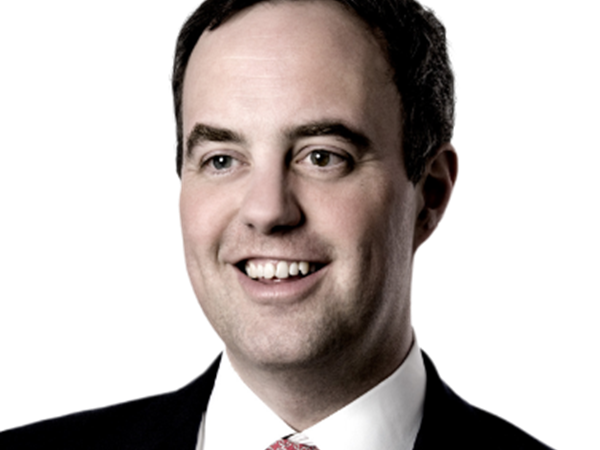 11 March 2022 | William Buckhurst
That Was The Week That Was
MACRO
The price of Brent crude, which was up 20% the week ending 4th March, actually fell by 4.6% this week having peaked at $139.13 on Monday
Trading in Nickel, mostly used in electric-vehicle batteries and stainless steel, remained suspended in London as China's Tsingshan tries to deal with $8bn of futures losses. Nickel prices typically only move a couple of percent a day, but at the start of the week they rose 66%. This was described as a 5-sigma event – something that happens every 10,000 years
Most consumer-facing brands including McDonalds, Burberry, Pepsi and Coca Cola said they would pull out of Russia, while others such as Reckitt Benckiser and Danone said they would continue trading but cease advertising and stop new investment
A WEEK IN FUNDS
One of the hardest hit Real Estate Investment Trusts during the Covid-19 pandemic, Secure Income REIT, released excellent results this week. Net asset value was boosted by some meaningful upgrades and, with a restructuring of the Merlin debt (of Alton Towers fame), the dividend is due to be increased by 15% in the summer. Things are looking up for holders and the management team of Nick Leslau, Sandy Gumm and Mike Brown alike
COMPANY NEWS
IWG shares recovered somewhat after announcing it had merged with a digital assets group to create a new workspace platform in a £270m investment, after it more than halved its operating losses last year
Shell apologised after it bought a cargo of Russian crude oil from Swiss trader Trafigura at a record low of dated Brent minus $28.50 a barrel
Industrial equipment group Ashtead beat market expectations for its third quarter, with revenue up 23%, and rentals booming 25%
Amazon shares finished higher this week after announcing its first share split in more than two decades along with a new $10bn share buyback programme
SMALL-CAP NEWS
On the back of announcing a "cyber-attack of Russian origin" at the end of February, the kettle specialists Strix, reported on the significant milestones achieved in recent months. They kept them on track to meet the key objectives set in our five-year plan in October, as well as maintaining their sustainability strategy and target to double the Group's sales over a five-year period. Exciting times ahead!
THIS WEEK IN HISTORY
1933: President Roosevelt orders that all banks across the country be closed
2003: Stock markets bottomed, with the FTSE hitting 3,283, just before allied troops went into Iraq
IN OTHER NEWS
The possible takeover bid for Pearson by Apollo could spell the end of a long history of failed diversification. Over the last century and a half, the conglomerate founded by Samuel Pearson in 1844 has owned, amongst others, part of Lazard, the Financial Times, the Investors Chronicle, Penguin Books, Madame Tussauds, Chateau Latour, and Royal Doulton Pottery. The 20% spike in the share price this week will have been particularly painful for long-term investors Lindsell Train, who started reducing their position late last year
MARKET DATA
| | | | | |
| --- | --- | --- | --- | --- |
| % returns | 1 Week | 1 Month | 1 Year | 5 Years |
| UK Equities (% return GBP) | 2.40 | -6.94 | 5.58 | 15.34 |
| World Equities (% return GBP) | -1.82 | -3.96 | 4.14 | 55.80 |
| 10 Year US Treasury Yield (%) | 2.00 | 1.99 | 1.62 | 2.47 |
| GBP / USD (fx rate) | 1.36 | 1.38 | 1.40 | 1.22 |
 As at 11th March 2022. Source: Financial Express
This publication has been produced by Vermeer Investment Management Limited (VIM) trading as Vermeer Partners. It is provided for information purposes only. VIM makes no express or implied warranties and expressly disclaims all warranties of merchantability or fitness for a particular purpose or use with respect to any data included in this publication. VIM will not treat unauthorised recipients of this publication as its clients. Prices shown are indicative and VIM is not offering to buy or sell or soliciting offers to buy or sell any financial instrument. Without limiting any of the foregoing and to the extent permitted by law, in no event shall VIM, nor any of its officers, directors, partners, or employees, have any liability for (a) any special, punitive, indirect, or consequential damages; or (b) any lost profits, lost revenue, loss of anticipated savings or loss of opportunity or other financial loss, even if notified of the possibility of such damages, arising from any use of this publication or its contents. Other than disclosures relating to VIM, the information contained in this publication has been obtained from sources that VIM believes to be reliable, but VIM does not represent or warrant that it is accurate or complete. VIM is not responsible for, and makes no warranties whatsoever as to, the content of any third-party website referred to herein or accessed via a hyperlink in this publication and such information is not incorporated by reference. The views in this publication are those of the author(s) and are subject to change. VIM has no obligation to update its opinions or the information in this publication. This publication does not constitute personal investment advice or take into account the individual financial circumstances or objectives of the client who receives it. Any securities discussed herein may not be suitable for all investors. VIM recommends that investors independently evaluate each issuer, security or instrument discussed herein and consult any independent advisors they believe necessary. The value of and income from any investment may fluctuate from day to day as a result of changes in relevant economic markets (including changes in market liquidity). The information herein is not intended to predict actual results, which may differ substantially from those reflected. Past performance is not necessarily indicative of future results. This material has been issued and approved for distribution in the UK by VIM. ©2022 Vermeer Investment Management Limited. All rights reserved. No part of this publication may be reproduced or redistributed in any manner without the prior written permission of VIM. VIM is authorised and regulated by the Financial Conduct Authority (FRN: 710280) and is incorporated in England and Wales (company number: 09081916).
Back to News & Insights