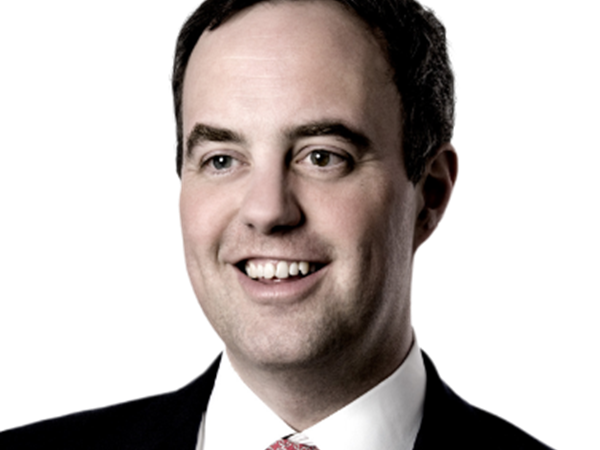 Weekly Newsletters
03 March 2022 | William Buckhurst
That Was The Week That Was
MACRO
China unveiled a GDP target of about 5.5%, its lowest in three decades
Wheat prices hit record highs on intensifying concerns of a supply shortage because of the war in Ukraine, raising the spectre of soaring global food inflation
US jobs growth accelerated sharply last month as employers in the world's largest economy added 678,000 jobs in February, the most since July
A WEEK IN FUNDS
The Norwegian sovereign wealth fund released a statement suggesting a prolonged war which would be inflationary and will dampen growth, pointing towards elevated commodity prices. It said that it would sell its Russian assets with a total value of just under $56.39m in 22 companies, including energy firms Gazprom, Lukoil and Rosneft and banks VTB and Sberbank
THE ART OF INVESTMENT - Vermeer Podcast
With Europe's over-reliance on Russian energy coming under scrutiny is the answer green hydrogen using renewable power? Paul sits down with Graham Cooley, CEO of ITM Power, discussing his views of the future energy mix
COMPANY NEWS
ITV closed down 27.5% in a day after reporting full year results. Revenue was slightly above consensus estimates but they said that the second quarter would be impacted by tough comps and stated that the launch of its ITVX streaming platform would lead to significant investment and impact short term profitability
Darktrace closed up sharply after reporting first half results. Management commented that EBITDA and margins had been better than expected due to continuing pandemic related suppression of key costs, but that these were expected to return over the intermediate term whilst scale efficiencies would continue to support long term steady margins
GlaxoSmithKline held a capital markets day for its Consumer Health division, now named Haleon. Haleon stated that it aimed to deliver organic 4-6% sales growth over the medium term, whilst guiding to sustainable margin expansion along with an initial dividend at the low end of the targeted 30-50% pay-out ratio
SMALL-CAP NEWS
Obviously, all eyes were on Ukraine, but M&C Saatchi announced a second delay to the "put up or shut up" takeover deadline by Vin Murria's AdvancedAdvT this week.
THIS WEEK IN HISTORY
1933: Despite pressure, the Federal Reserve refuses to recommend a guarantee on banking deposits, setting up the most significant banking crisis in American history
1991: Iraq accepts a ceasefire to end the Gulf War. World stock markets rose by over 200% over the next decade
IN OTHER NEWS
Netflix has acquired Next Games, the makers of mobile games based on several TV shows, for $72m. It signifies a big push into gaming by Big Tech (triggered by Microsoft's $75bn purchase of Activision Blizzard), but also shows how Netflix is building a further ecosystem around their content, much like Disney's approach
MARKET DATA
| | | | | |
| --- | --- | --- | --- | --- |
| % returns | 1 Week | 1 Month | 1 Year | 5 Years |
| UK Equities (% return GBP) | -6.70 | -2.60 | 12.33 | 18.41 |
| World Equities (% return GBP) | -2.40 | -5.17 | 7.35 | 72.46 |
| 10 Year US Treasury Yield (%) | 1.73 | 1.93 | 1.54 | 2.48 |
| GBP / USD (fx rate) | 1.32 | 1.36 | 1.39 | 1.23 |
 As at 4th March 2022. Source: Financial Express
This publication has been produced by Vermeer Investment Management Limited (VIM) trading as Vermeer Partners. It is provided for information purposes only. VIM makes no express or implied warranties and expressly disclaims all warranties of merchantability or fitness for a particular purpose or use with respect to any data included in this publication. VIM will not treat unauthorised recipients of this publication as its clients. Prices shown are indicative and VIM is not offering to buy or sell or soliciting offers to buy or sell any financial instrument. Without limiting any of the foregoing and to the extent permitted by law, in no event shall VIM, nor any of its officers, directors, partners, or employees, have any liability for (a) any special, punitive, indirect, or consequential damages; or (b) any lost profits, lost revenue, loss of anticipated savings or loss of opportunity or other financial loss, even if notified of the possibility of such damages, arising from any use of this publication or its contents. Other than disclosures relating to VIM, the information contained in this publication has been obtained from sources that VIM believes to be reliable, but VIM does not represent or warrant that it is accurate or complete. VIM is not responsible for, and makes no warranties whatsoever as to, the content of any third-party website referred to herein or accessed via a hyperlink in this publication and such information is not incorporated by reference. The views in this publication are those of the author(s) and are subject to change. VIM has no obligation to update its opinions or the information in this publication. This publication does not constitute personal investment advice or take into account the individual financial circumstances or objectives of the client who receives it. Any securities discussed herein may not be suitable for all investors. VIM recommends that investors independently evaluate each issuer, security or instrument discussed herein and consult any independent advisors they believe necessary. The value of and income from any investment may fluctuate from day to day as a result of changes in relevant economic markets (including changes in market liquidity). The information herein is not intended to predict actual results, which may differ substantially from those reflected. Past performance is not necessarily indicative of future results. This material has been issued and approved for distribution in the UK by VIM. ©2022 Vermeer Investment Management Limited. All rights reserved. No part of this publication may be reproduced or redistributed in any manner without the prior written permission of VIM. VIM is authorised and regulated by the Financial Conduct Authority (FRN: 710280) and is incorporated in England and Wales (company number: 09081916).
Back to News & Insights