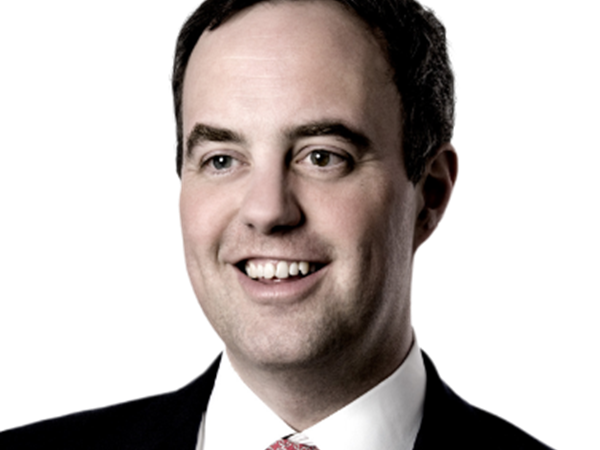 25 February 2022 | William Buckhurst
That Was The Week That Was
MACRO
The Russian invasion of Ukraine began
Markets were surprisingly resilient with the US market finishing up on both the day and the week
The oil price went through $100 and bond yields fell
A WEEK IN FUNDS
Regional REIT, the out-of-town owner of regional offices, released a significant increase in its portfolio valuation, rent collection of 98.6% (based on occupancy of around 80%) and a dividend yield of 7.5%
COMPANY NEWS
Cash machine-like returns from Rio Tinto who returned record money to shareholders on the back of free cash flow of $17.7bn. Having paid down debt they now have net cash of $1.6bn and the dividend yield is now 13.4%.
Glaxo unveiled Haleon as the new name for its soon to be spun-out consumer health division
Lloyds released messy results with costs up and a £600m provision for misdemeanours in the Reading office over 15 years ago
Newmont Mining were modestly ahead of expectations, no change to dividend policy
SMALL-CAP NEWS
Investors in the international digitally-led maternity and nursing wear brand, Seraphine, really spat the dummy out this week with shares falling by 70% as the company announced they expected full-year revenue "marginally" below market forecasts and adjusted EBITDA "significantly" below expectations at £4.5m. Although there was good growth in North America, they admitted February sales had been "soft" and expected March to be better. Baby steps!
THIS WEEK IN HISTORY
1947: Polaroid demonstrated its first instant camera. Polaroid was the leading tech stock of its day. However, the company was never able to adapt to the rise in digital photography, and would be bankrupt by 2001
2021: the weakest US Treasury auction on record hit prices across the whole spectrum as the five-, seven- and 10-year notes all fell sharply in price. Researchers at the Federal Reserve called it a "flash event"
IN OTHER NEWS
The Russian stock market finished down around 30% on the week, the rouble down around 10% and the FT reported that at one point a leading bank was offering to buy Russian government bonds at less than half the price it was prepared to sell. Meanwhile private banks UBS and Credit Suisse were indicating that they had imposed margin calls on customers using Russian assets as collateral
MARKET DATA
| | | | | |
| --- | --- | --- | --- | --- |
| % returns | 1 Week | 1 Month | 1 Year | 5 Years |
| UK Equities (% return GBP) | -0.68 | -0.61 | 14.56 | 18.67 |
| World Equities (% return GBP) | 0.02 | 0.21 | 13.01 | 83.75 |
| 10 Year US Treasury Yield (%) | 1.97 | 1.87 | 1.54 | 2.88 |
| GBP / USD (fx rate) | 1.34 | 1.34 | 1.41 | 1.25 |
 As at 25th February 2022. Source: Financial Express
This publication has been produced by Vermeer Investment Management Limited (VIM) trading as Vermeer Partners. It is provided for information purposes only. VIM makes no express or implied warranties and expressly disclaims all warranties of merchantability or fitness for a particular purpose or use with respect to any data included in this publication. VIM will not treat unauthorised recipients of this publication as its clients. Prices shown are indicative and VIM is not offering to buy or sell or soliciting offers to buy or sell any financial instrument. Without limiting any of the foregoing and to the extent permitted by law, in no event shall VIM, nor any of its officers, directors, partners, or employees, have any liability for (a) any special, punitive, indirect, or consequential damages; or (b) any lost profits, lost revenue, loss of anticipated savings or loss of opportunity or other financial loss, even if notified of the possibility of such damages, arising from any use of this publication or its contents. Other than disclosures relating to VIM, the information contained in this publication has been obtained from sources that VIM believes to be reliable, but VIM does not represent or warrant that it is accurate or complete. VIM is not responsible for, and makes no warranties whatsoever as to, the content of any third-party website referred to herein or accessed via a hyperlink in this publication and such information is not incorporated by reference. The views in this publication are those of the author(s) and are subject to change. VIM has no obligation to update its opinions or the information in this publication. This publication does not constitute personal investment advice or take into account the individual financial circumstances or objectives of the client who receives it. Any securities discussed herein may not be suitable for all investors. VIM recommends that investors independently evaluate each issuer, security or instrument discussed herein and consult any independent advisors they believe necessary. The value of and income from any investment may fluctuate from day to day as a result of changes in relevant economic markets (including changes in market liquidity). The information herein is not intended to predict actual results, which may differ substantially from those reflected. Past performance is not necessarily indicative of future results. This material has been issued and approved for distribution in the UK by VIM. ©2022 Vermeer Investment Management Limited. All rights reserved. No part of this publication may be reproduced or redistributed in any manner without the prior written permission of VIM. VIM is authorised and regulated by the Financial Conduct Authority (FRN: 710280) and is incorporated in England and Wales (company number: 09081916).
Back to News & Insights