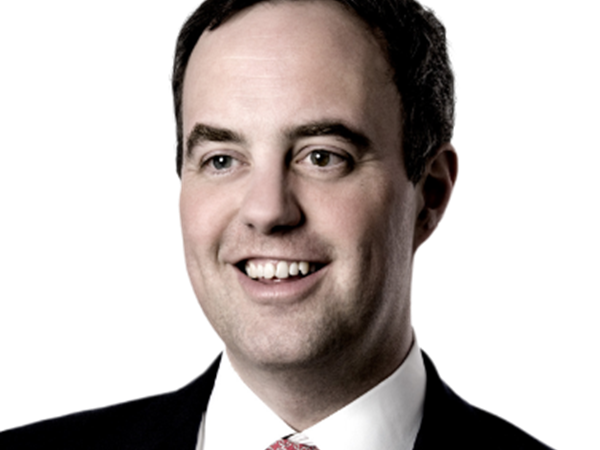 21 January 2022 | William Buckhurst
That Was The Week That Was
MACRO
The US 2-year treasury yield went back above 1% for the first time since February 2020
The UK inflation numbers came in at 5.4% annualised, a 30-year high
Global stock markets had their worst week in over a year
TECH WEEK
Aldi has launched its first 'grab and go' till-free supermarket in the UK where advanced cameras track users' behaviour and get billed electronically. This is a direct competition to Amazon Fresh, which has started rolling out across the UK. Meanwhile, Amazon plans to open a fashion store (30k sq ft site near LA) called "Amazon Style" where algorithms will recommend customers on what to try on
COMPANY NEWS
Toyota expects to miss its annual 9m vehicle production target as it tackles chip shortages
ASML had very good numbers and forecast sales growth of 20% in 2022
Microsoft bids for video gaming company Activision Blizzard in an all-cash deal valued at $75bn
Unilever announced they wouldn't be increasing their bid for Glaxo's healthcare unit
Proctor & Gamble came out with very good numbers showing 6% growth
Sales at Richemont were up 3% last quarter
Netflix numbers were disappointing, suggesting they would only sign up another 2.5m subscribers this quarter and the shares were down very sharply
 IN OTHER NEWS
JP Morgan Chase said they would spend around $12bn on technology this year, which analysts estimated to be more than the cumulative investment of all Fintech's in the world combined
SMALL-CAP NEWS
One of the more successful IPOs at the end of last year was Ashtead Technology, who lease subsea equipment to the oil, gas and renewable sectors – right sector at the right time. They updated the market and beat expectations, saying that they saw strong trading momentum through 2021, with full year revenues now expected to be approximately £55m, up 30% on the prior year. Their house broker upgraded their operating profit forecast by 7% and believe "outperformance provides reassurance in the group's opportunity to deliver against its growth potential"
THIS WEEK IN HISTORY
1956: IPO of Ford Motor Company at $64.50 a share. The company's stock was entirely owned by Henry Ford and a small group of local investors, but after Ford's death the family decided to raise funds by going public
1991: The US aerial bombardment against Iraq begins. The US stock market rose 4.6% on the day (at the time, its second largest point gain in history)
RE-OPENING TIMES
Against an inflationary backdrop, raising prices has become a risky strategy for many. In this context, it was noted that Tottenham Hotspur has now hiked ticket prices for the second time this season.  But then, it has been suggested that prices are the only thing on the way up at Spurs!
MARKET DATA
| | | | | |
| --- | --- | --- | --- | --- |
| % returns | 1 Week | 1 Month | 1 Year | 5 Years |
| UK Equities (% return GBP) | -1.42 | 4.56 | 18.81 | 26.46 |
| World Equities (% return GBP) | -4.55 | -5.16 | 14.07 | 26.46 |
| 10 Year US Treasury Yield (%) | 1.76 | 1.48 | 1.78 | 2.48 |
| GBP / USD (fx rate) | 1.36 | 1.32 | 1.37 | 1.24 |
 As at 21st January 2022. Source: Financial Express
This publication has been produced by Vermeer Investment Management Limited (VIM) trading as Vermeer Partners. It is provided for information purposes only. VIM makes no express or implied warranties and expressly disclaims all warranties of merchantability or fitness for a particular purpose or use with respect to any data included in this publication. VIM will not treat unauthorised recipients of this publication as its clients. Prices shown are indicative and VIM is not offering to buy or sell or soliciting offers to buy or sell any financial instrument. Without limiting any of the foregoing and to the extent permitted by law, in no event shall VIM, nor any of its officers, directors, partners, or employees, have any liability for (a) any special, punitive, indirect, or consequential damages; or (b) any lost profits, lost revenue, loss of anticipated savings or loss of opportunity or other financial loss, even if notified of the possibility of such damages, arising from any use of this publication or its contents. Other than disclosures relating to VIM, the information contained in this publication has been obtained from sources that VIM believes to be reliable, but VIM does not represent or warrant that it is accurate or complete. VIM is not responsible for, and makes no warranties whatsoever as to, the content of any third-party website referred to herein or accessed via a hyperlink in this publication and such information is not incorporated by reference. The views in this publication are those of the author(s) and are subject to change. VIM has no obligation to update its opinions or the information in this publication. This publication does not constitute personal investment advice or take into account the individual financial circumstances or objectives of the client who receives it. Any securities discussed herein may not be suitable for all investors. VIM recommends that investors independently evaluate each issuer, security or instrument discussed herein and consult any independent advisors they believe necessary. The value of and income from any investment may fluctuate from day to day as a result of changes in relevant economic markets (including changes in market liquidity). The information herein is not intended to predict actual results, which may differ substantially from those reflected. Past performance is not necessarily indicative of future results. This material has been issued and approved for distribution in the UK by VIM. ©2022 Vermeer Investment Management Limited. All rights reserved. No part of this publication may be reproduced or redistributed in any manner without the prior written permission of VIM. VIM is authorised and regulated by the Financial Conduct Authority (FRN: 710280) and is incorporated in England and Wales (company number: 09081916).
Back to News & Insights