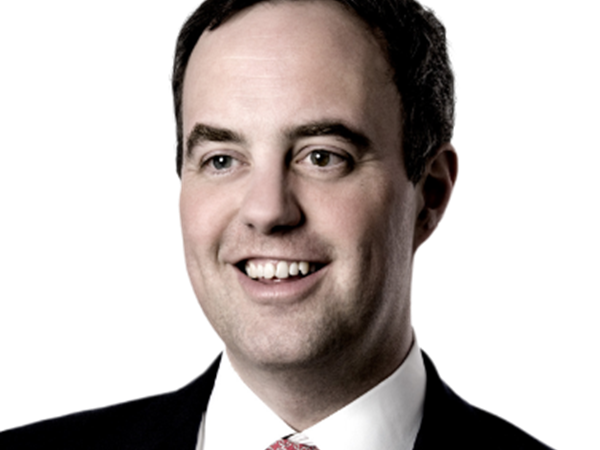 Weekly Newsletters
07 January 2022 | William Buckhurst
That Was The Week That Was
MACRO
Bond yields steepened and growth stocks sold-off as the Fed warns faster rate rises may be needed to tame inflation
In the US, the payrolls number showed fewer jobs created in December than expected, although October and November's were revised higher
German inflation figures showed an annual rise of 5.7% in December and energy prices 18.3% higher
In the UK, new data showed that household borrowing in November rose for the first time since the start of the pandemic
THE POLITICAL WEEK
On the 1-year anniversary of the Capitol insurrection, President Biden denounced former President Trump and his allies in forceful terms, saying they held a "dagger at the throat of democracy." Congress hosted a number of remembrance events throughout the day
COMPANY NEWS
Shares in Alibaba finished higher this week following news that the Daily Journal, a newspaper and software business that is chaired by Berkshire Hathaway's Charlie Munger, had nearly doubled its holding in the company
Kantar data showed that Tesco outperformed its major rivals during the key Christmas period, achieving its highest grocery market share since January 2018
Royal Dutch Shell said that it would continue to distribute the remaining $5.5bn proceeds from its Permian asset divestment through share buybacks "at pace"   
IN OTHER NEWS
Bitcoin processing activity plunged after Kazakhstan's largest telecommunications company shut off internet access. Violent protests against the government in Kazakhstan this week led to intermittent internet shutdowns. The lack of connectivity disrupted huge cryptocurrency mining operations in the country, which has become one of the world's largest hubs for this activity. The disruption comes as crypto prices start the year under pressure, with Bitcoin down more than 10% since the start of the year
SMALL-CAP NEWS
Vin Murria, a CEO with an enviable track record, finally showed her hand this week with her cash shell, AdvancedAdvT Limited (ADVT) approaching M&C Saatchi (SAA) regarding a possible offer and/or a merger. ADVT raised £130m in March 2021 with a strategy to seek mid cap acquisition opportunities in the software sector and market was informed it took a 9.82% stake in SAA
THIS WEEK IN HISTORY
1974: The UK embarks on a three-day working week to conserve electricity in response to miners' strikes
2000: Yahoo shares reach an all-time high of $500 at a point where they had sales of just $61m for a £121bn market cap
RE-OPENING TIMES
As Omicron continues to hamper air travel demand, Lufthansa said it would fly an extra 18,000 "unnecessary" flights (flights that are nearly empty) this winter in order to hold onto airport slots under EU regulations. Both airlines and environmental campaigners are urging the EU to stop these polluting and financially draining phantom flights
MARKET DATA
| | | | | |
| --- | --- | --- | --- | --- |
| % returns | 1 Week | 1 Month | 1 Year | 5 Years |
| UK Equities (% return GBP) | 1.11 | 1.84 | 13.97 | 23.46 |
| World Equities (% return GBP) | -1.32 | -2.05 | 18.73 | 82.19 |
| 10 Year US Treasury Yield (%) | 1.77 | 1.48 | 1.08 | 2.42 |
| GBP / USD (fx rate) | 1.36 | 1.33 | 1.36 | 1.23 |
 As at 7th January 2022. Source: Financial Express
This publication has been produced by Vermeer Investment Management Limited (VIM) trading as Vermeer Partners. It is provided for information purposes only. VIM makes no express or implied warranties and expressly disclaims all warranties of merchantability or fitness for a particular purpose or use with respect to any data included in this publication. VIM will not treat unauthorised recipients of this publication as its clients. Prices shown are indicative and VIM is not offering to buy or sell or soliciting offers to buy or sell any financial instrument. Without limiting any of the foregoing and to the extent permitted by law, in no event shall VIM, nor any of its officers, directors, partners, or employees, have any liability for (a) any special, punitive, indirect, or consequential damages; or (b) any lost profits, lost revenue, loss of anticipated savings or loss of opportunity or other financial loss, even if notified of the possibility of such damages, arising from any use of this publication or its contents. Other than disclosures relating to VIM, the information contained in this publication has been obtained from sources that VIM believes to be reliable, but VIM does not represent or warrant that it is accurate or complete. VIM is not responsible for, and makes no warranties whatsoever as to, the content of any third-party website referred to herein or accessed via a hyperlink in this publication and such information is not incorporated by reference. The views in this publication are those of the author(s) and are subject to change. VIM has no obligation to update its opinions or the information in this publication. This publication does not constitute personal investment advice or take into account the individual financial circumstances or objectives of the client who receives it. Any securities discussed herein may not be suitable for all investors. VIM recommends that investors independently evaluate each issuer, security or instrument discussed herein and consult any independent advisors they believe necessary. The value of and income from any investment may fluctuate from day to day as a result of changes in relevant economic markets (including changes in market liquidity). The information herein is not intended to predict actual results, which may differ substantially from those reflected. Past performance is not necessarily indicative of future results. This material has been issued and approved for distribution in the UK by VIM. ©2022 Vermeer Investment Management Limited. All rights reserved. No part of this publication may be reproduced or redistributed in any manner without the prior written permission of VIM. VIM is authorised and regulated by the Financial Conduct Authority (FRN: 710280) and is incorporated in England and Wales (company number: 09081916).
---
Key Points
•
Back to News & Insights