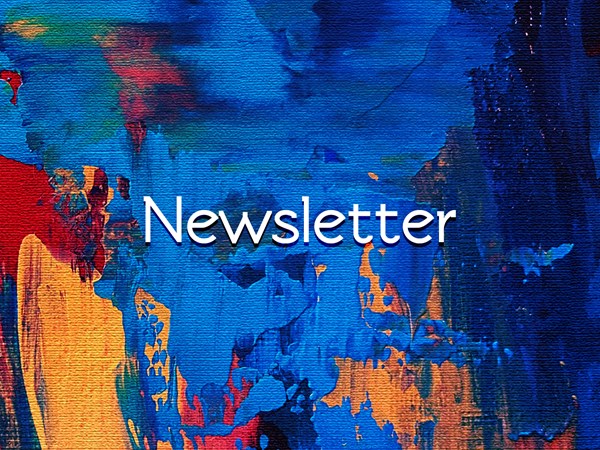 Weekly Newsletters
03 December 2021 | William Buckhurst
That Was The Week That Was
MACRO
In the US, 210,000 new jobs created in November was just under half the number economists had forecast while the overall unemployment rate fell
The difference between the 10-year and 2-year US treasury yields – a key measure of the yield curve – moved to its narrowest since January
Japan announced that it would close its borders to all travellers
In the UK, Michael Saunders, one of only two MPC members to vote for a rate rise last month turned from a hawk into a dove as he said that the effects of Omicron could keep rates on hold this month
COMPANY NEWS
BT finished the week up after it was reported that Indian company Reliance Industries was weighing a bid for the company
Moderna stated that it could have a vaccine to fight the new COVID variant Omicron ready in early 2022 if required, but then said that existing vaccines would be less effective at targeting the new variant and that it could take months before companies could manufacture a new variant specific jab
Royal Dutch Shell bowed to ESG pressure as it dropped plans to develop the North Sea Cambo oil project off the Shetland Islands
SMALL-CAP NEWS
Amigo Holdings, the sub-prime lender, remained rather friendless this week after announcing a profit of £2.1m from the loss of £62.6m reported last year. However, customer numbers declined by 42% to 102,000, revenue declined 39% to £56.5m and impairments increased 61% despite the loan book declining by 54% to £224m. They continue discussions with the FCA as the business cannot pay the balance sheet provision for complaints of £344m – if upheld what is the value of the equity?
THIS WEEK IN HISTORY
1990: The United Nations issues resolution 678, notifying Iraq that it had until January 15th to leave Kuwait. Iraq would not move, and starting on January 17th, the US air bombardment would begin
1998:  Oil giant Exxon agrees to purchase Mobil for $80bn. The new company would be responsible for over 15% of all oil sold around the world at the time
 RE-OPENING TIMES
BB Healthcare Fund on the new variant: "It remains the case that there is no reason yet to believe that Omicron will drive a new wave of higher morbidity and mortality from viral exposure.  It is also undeniable that SARS-CoV-2 is endemic and existing in zoonotic reservoirs, so any notion of a zero-COVID world is delusional. The government cannot save you from this virus, no-one can. However, science can continue to do a lot to mitigate the risk of morbidity (which is now very low)"
THE ART OF INVESTMENT – Vermeer Podcast
Paul Dixey's latest Podcast centres on a discussion with Andy Rothman, Investment Strategist at Matthews Asia, regarding investment in China. Putting to rest many misconceptions from an economic and political perspective and debating exposure to the economy that is driving global growth and innovation
MARKET DATA
| | | | | |
| --- | --- | --- | --- | --- |
| % returns | 1 Week | 1 Month | 1 Year | 5 Years |
| UK Equities (% return GBP) | 1.46 | -1.03 | 14.76 | 26.17 |
| World Equities (% return GBP) | -0.41 | -0.43 | 22.62 | 94.11 |
| 10 Year US Treasury Yield (%) | 1.35 | 1.60 | 0.92 | 2.40 |
| GBP / USD (fx rate) | 1.32 | 1.37 | 1.35 | 1.27 |
 As at 3rd December 2021. Source: Financial Express
This publication has been produced by Vermeer Investment Management Limited (VIM) trading as Vermeer Partners. It is provided for information purposes only. VIM makes no express or implied warranties and expressly disclaims all warranties of merchantability or fitness for a particular purpose or use with respect to any data included in this publication. VIM will not treat unauthorised recipients of this publication as its clients. Prices shown are indicative and VIM is not offering to buy or sell or soliciting offers to buy or sell any financial instrument. Without limiting any of the foregoing and to the extent permitted by law, in no event shall VIM, nor any of its officers, directors, partners, or employees, have any liability for (a) any special, punitive, indirect, or consequential damages; or (b) any lost profits, lost revenue, loss of anticipated savings or loss of opportunity or other financial loss, even if notified of the possibility of such damages, arising from any use of this publication or its contents. Other than disclosures relating to VIM, the information contained in this publication has been obtained from sources that VIM believes to be reliable, but VIM does not represent or warrant that it is accurate or complete. VIM is not responsible for, and makes no warranties whatsoever as to, the content of any third-party website referred to herein or accessed via a hyperlink in this publication and such information is not incorporated by reference. The views in this publication are those of the author(s) and are subject to change. VIM has no obligation to update its opinions or the information in this publication. This publication does not constitute personal investment advice or take into account the individual financial circumstances or objectives of the client who receives it. Any securities discussed herein may not be suitable for all investors. VIM recommends that investors independently evaluate each issuer, security or instrument discussed herein and consult any independent advisors they believe necessary. The value of and income from any investment may fluctuate from day to day as a result of changes in relevant economic markets (including changes in market liquidity). The information herein is not intended to predict actual results, which may differ substantially from those reflected. Past performance is not necessarily indicative of future results.
This material has been issued and approved for distribution in the UK by VIM. ©2021 Vermeer Investment Management Limited. All rights reserved. No part of this publication may be reproduced or redistributed in any manner without the prior written permission of VIM. VIM is authorised and regulated by the Financial Conduct Authority (FRN: 710280) and is incorporated in England and Wales (company number: 09081916).
Back to News & Insights