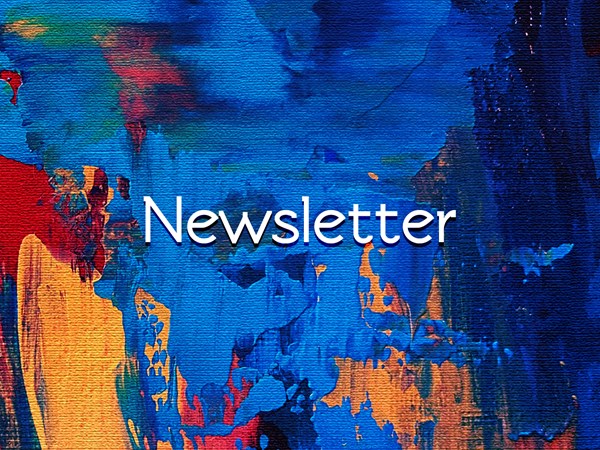 Weekly Newsletters
19 November 2021 | William Buckhurst
That Was The Week That Was
MACRO
In the US, the Fed chairmanship is seen as finely balanced between a new term for Jerome Powell or Lael Brainard who is seen as more dovish than the incumbent
In Japan, the latest lockdowns resulted in a much sharper than expected contraction in GDP for the third quarter, increasing speculation around larger government stimulus packages
US manufacturing output surged to 1.2% last month, its highest level since March 2019, with particularly strong expansion for the automotive sector as supply chain issues are seen to be easing somewhat
In the UK, inflation reached 4.2%, the highest rate since 2011
THE POLITICAL WEEK
Rather depressingly after COP26, new data shows that disruptions to scheduled flights has resulted in more than 4.2m private jet flights taking place this year.  In the first week of November, they were up 54% on the same period last year, and up 16% on 2019. NetJets has reported the highest demand for flying in its near 60-year history and is investing about $2.5bn in 100 new aircraft
COMPANY NEWS
Cisco shares were down, slight miss on the top-line and lowered guidance but against a backdrop of very strong order growth
Diageo said that it anticipated organic sales growth of at least 16% in the first half of 2022
Nvidia easily beat consensus forecasts with revenue up 50.1% year on year with adjusted gross margins of 67%
Halma's interim results were strongly ahead but guidance remained cautious, reflecting increased supply chain disruption
Visa shares fell after Amazon announced plans to ban Visa credit cards from its platform
Unilever hived off their teas business to CVC Capital for €4.5bn
SMALL-CAP NEWS
A few profit warnings this week led to some heavy falls for both Naked Wines and McColl's. Although the client retention at the wine company was good, their 5-year forecast payback for new customers fell from 2.3x to 1.7x and sales guidance was lowered. Management have completed a remodelling of its US fulfillment network and continues to believe it can achieve medium-term sales growth of 20% per annum with EBIT margins at excess of 10% - thirsty work!
Things were looking up for McColl's, however, they warned of supply chain disruption impacting availability on key impulse lines in the fourth quarter
THIS WEEK IN HISTORY
1972: The Dow Jones closes above 1,000 for the first time
2001: Burlington Industries, once the largest textile maker in the world and 44th largest industrial company with $1.2 bn per year in sales, declares bankruptcy
 RE-OPENING TIMES
Sotheby's saw its most valuable single-owner sale ever staged — and the most valuable auction held in its 277-year history. Real estate mogul Harry Macklowe and his wife, Linda, were ordered by a court in 2018 to sell their blue-chip art collection and split the proceeds, amid their divorce proceedings. The "Macklowe Collection," as it became known, garnered $676.1m in sales
MARKET DATA
| | | | | |
| --- | --- | --- | --- | --- |
| % returns | 1 Week | 1 Month | 1 Year | 5 Years |
| UK Equities (% return GBP) | -1.18 | 0.90 | 19.30 | 27.50 |
| World Equities (% return GBP) | -0.50 | 5.47 | 26.63 | 94.62 |
| 10 Year US Treasury Yield (%) | 1.54 | 1.65 | 0.86 | 2.34 |
| GBP / USD (fx rate) | 1.34 | 1.38 | 1.32 | 1.23 |
 As at 19th November 2021. Source: Financial Express
This publication has been produced by Vermeer Investment Management Limited (VIM) trading as Vermeer Partners. It is provided for information purposes only. VIM makes no express or implied warranties and expressly disclaims all warranties of merchantability or fitness for a particular purpose or use with respect to any data included in this publication. VIM will not treat unauthorised recipients of this publication as its clients. Prices shown are indicative and VIM is not offering to buy or sell or soliciting offers to buy or sell any financial instrument.
Without limiting any of the foregoing and to the extent permitted by law, in no event shall VIM, nor any of its officers, directors, partners, or employees, have any liability for (a) any special, punitive, indirect, or consequential damages; or (b) any lost profits, lost revenue, loss of anticipated savings or loss of opportunity or other financial loss, even if notified of the possibility of such damages, arising from any use of this publication or its contents. Other than disclosures relating to VIM, the information contained in this publication has been obtained from sources that VIM believes to be reliable, but VIM does not represent or warrant that it is accurate or complete. VIM is not responsible for, and makes no warranties whatsoever as to, the content of any third-party website referred to herein or accessed via a hyperlink in this publication and such information is not incorporated by reference. The views in this publication are those of the author(s) and are subject to change. VIM has no obligation to update its opinions or the information in this publication. This publication does not constitute personal investment advice or take into account the individual financial circumstances or objectives of the client who receives it. Any securities discussed herein may not be suitable for all investors. VIM recommends that investors independently evaluate each issuer, security or instrument discussed herein and consult any independent advisors they believe necessary. The value of and income from any investment may fluctuate from day to day as a result of changes in relevant economic markets (including changes in market liquidity). The information herein is not intended to predict actual results, which may differ substantially from those reflected. Past performance is not necessarily indicative of future results.
Back to News & Insights