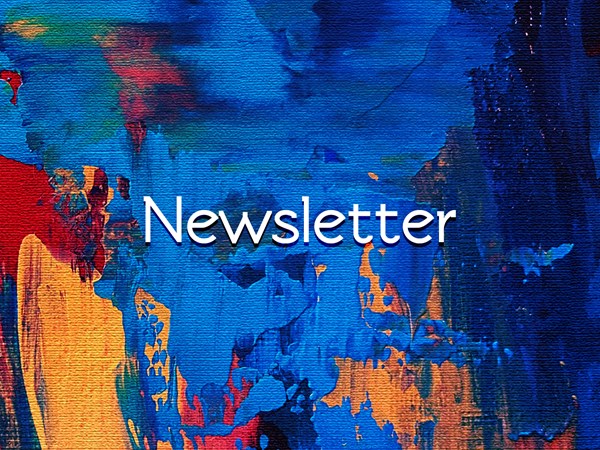 Weekly Newsletters
12 November 2021 | William Buckhurst
That Was the Week That Was
MACRO
In the US, the inflation print was very high at 6.2%, its fastest annual increase since 1990
10-year US treasuries sold off, but the 30-year remains unchanged
Factory gate prices in China rose at their strongest pace in 26 years
THE POLITICAL WEEK
Biden's $1.2tn infrastructure bill was finally given overwhelming bipartisan approval by the Senate while there was increased hope that the $1.75tn "build back better" bill will also gain Senate approval
COMPANY NEWS
Abrdn is in talks to takeover Interactive Investor
Disney results were disappointing while forecasting Disney+ to turn profitable by 2024
Paypal shares tumbled after volume from former partner eBay fell but they also announced a new partnership with Amazon
Persimmon and Vistry pointed towards cost inflation of c.5% but are managing to weather that through rising house prices
Marks & Spencer shares surged as it returned to profitability and guidance rose
Siemens reported that orders rose 26% YoY, but short-term profitability is not quite matching that order book
Shiseido had a difficult quarter, they raised guidance but below consensus numbers
SMALL-CAP NEWS
Good COP, Good COP: with the backdrop of COP26 there were several announcements made in the fuel cell/hydrogen space. Ballard bought UK based fuel cell system engineer Arcola for $40m, Ceres has announced it has signed a joint development and equity agreement with RFC Power, an early-stage developer of hybrid fuel cell batteries spun out of Imperial College London in 2017 and ITM Power agreed heads of terms for its second factory in Sheffield.
THIS WEEK IN HISTORY
1979: US President Carter announces a halt to Iranian oil imports and freezes Iranian assets
1998: TheGlobe.com IPO soars 606% on the first day of trading. Early subscribers to the IPO bought shares for $9, the shares closed the day at $63.50 per share and traded as high as $97. Only three years later the shares were practically worthless
RE-OPENING TIMES
Wetherspoons results this week highlighted the extent to which many older consumers are still cautious about going out: sales of traditional ales were down 30% whereas there was strong growth in cocktails and spirits favoured by younger clientele
MARKET DATA
| | | | | |
| --- | --- | --- | --- | --- |
| % returns | 1 Week | 1 Month | 1 Year | 5 Years |
| UK Equities (% return GBP) | 1.26 | 3.84 | 21.32 | 30.63 |
| World Equities (% return GBP) | -0.16 | 7.66 | 27.46 | 98.88 |
| 10 Year US Treasury Yield (%) | 1.58 | 1.59 | 0.89 | 2.23 |
| GBP / USD (fx rate) | 1.34 | 1.37 | 1.31 | 1.26 |
 As at 12th November 2021. Source: Financial Express
This publication has been produced by Vermeer Investment Management Limited (VIM) trading as Vermeer Partners. It is provided for information purposes only. VIM makes no express or implied warranties and expressly disclaims all warranties of merchantability or fitness for a particular purpose or use with respect to any data included in this publication. VIM will not treat unauthorised recipients of this publication as its clients. Prices shown are indicative and VIM is not offering to buy or sell or soliciting offers to buy or sell any financial instrument. Without limiting any of the foregoing and to the extent permitted by law, in no event shall VIM, nor any of its officers, directors, partners, or employees, have any liability for (a) any special, punitive, indirect, or consequential damages; or (b) any lost profits, lost revenue, loss of anticipated savings or loss of opportunity or other financial loss, even if notified of the possibility of such damages, arising from any use of this publication or its contents. Other than disclosures relating to VIM, the information contained in this publication has been obtained from sources that VIM believes to be reliable, but VIM does not represent or warrant that it is accurate or complete. VIM is not responsible for, and makes no warranties whatsoever as to, the content of any third-party website referred to herein or accessed via a hyperlink in this publication and such information is not incorporated by reference. The views in this publication are those of the author(s) and are subject to change. VIM has no obligation to update its opinions or the information in this publication. This publication does not constitute personal investment advice or take into account the individual financial circumstances or objectives of the client who receives it. Any securities discussed herein may not be suitable for all investors. VIM recommends that investors independently evaluate each issuer, security or instrument discussed herein and consult any independent advisors they believe necessary. The value of and income from any investment may fluctuate from day to day as a result of changes in relevant economic markets (including changes in market liquidity). The information herein is not intended to predict actual results, which may differ substantially from those reflected. Past performance is not necessarily indicative of future results.
This material has been issued and approved for distribution in the UK by VIM. ©2021 Vermeer Investment Management Limited. All rights reserved. No part of this publication may be reproduced or redistributed in any manner without the prior written permission of VIM. VIM is authorised and regulated by the Financial Conduct Authority (FRN: 710280) and is incorporated in England and Wales (company number: 09081916).
Back to News & Insights