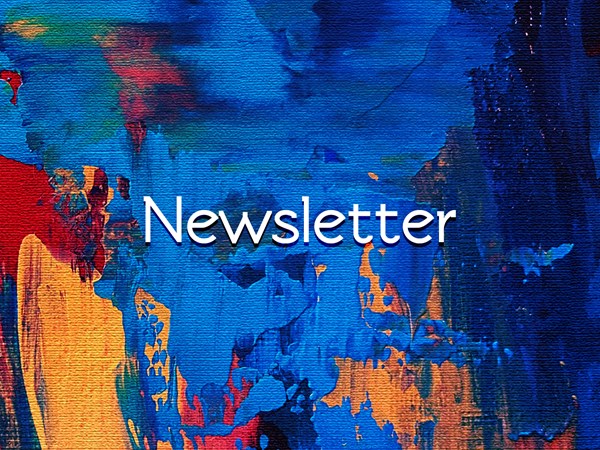 Weekly Newsletters
29 October 2021 | William Buckhurst
That Was The Week That Was
MACRO
In the US, GDP growth slowed sharply in the third quarter, expanding 2% on an annualised basis
The ECB left interest rates and policy unchanged whilst stating that the existing pandemic purchase programme would run at least through until March 2022
COMPANY NEWS
A very busy week for company results:
Microsoft produced $45bn revenues for the quarter and guidance for next quarter above $50bn as cloud continues to grow exponentially. CEO, Satya Nadella, said "Digital technology is a deflationary force in an inflationary economy"
Alphabet earnings per share came in at $27.99, far ahead of analysts' consensus expectation of $23.50 and up 71% from a year ago, driven by digital advertising
Visa lowered forecasts for 2022 to mid-teens revenue growth amid continued uncertainty around Covid, particularly global travel restrictions
Amazon missed top and bottom lines and gave cautious forward guidance
Merck released impressive quarterly results with sales for its cancer drug, Keytruda, up 22%
Newmont had a difficult quarter with costs rising and production affected by Covid related issues
Linde results showed they were fully able to pass on costs and talked about the enormous number of potential hydrogen contracts as well as a big LNG contract with Gazprom
Sony raised profit guidance reporting a 27% increase in sales in its game segment year-on-year
FUNDS
The shipping fund, Taylor Maritime, continues to look perfectly placed to benefit from global supply chain disruptions as it reported this week that net charter rates for second-hand "handysize" and "supramax" bulk carriers has increased to around $19,500 per day versus c$10,000 at the start of the year
SMALL-CAP NEWS
Kromek, the radiation detection solutions experts, announced that it has been awarded a seven-year supply agreement by an unnamed US based, sector-leading industrial OEM. The agreement for their contaminant detection solution, has a value of up to $17m over the life of the contract and is expected to commence shortly
THIS WEEK IN HISTORY
1929: a selling panic hits global stocks, first Black Monday followed by Black Tuesday, precipitating the Depression. US stocks fell 12.8% and 11.7% over the two days
1988: In an effort to diversify away from tobacco, Philip Morris (now known as Altria) purchases Kraft Foods for $13.1bn. The deal would be the second largest in American history at the time, just behind Chevron's $13.3bn takeover of the Gulf Corporation in 1984
 RECORD TIMES
A slew of new records this week as Microsoft overtakes Apple to become the world's biggest publicly traded company and Tesla adds $100bn to its market cap.  Tesla is now worth more than three times as much as Toyota, the second most valuable automaker, which has a market cap of about $280bn, and boasts sales and profits that dwarf those of Tesla. Elon Musk becomes the first person in the world to be worth more than $300bn
MARKET DATA
| | | | | |
| --- | --- | --- | --- | --- |
| % returns | 1 Week | 1 Month | 1 Year | 5 Years |
| UK Equities (% return GBP) | 0.66 | 2.36 | 35.75 | 23.40 |
| World Equities (% return GBP) | 0.71 | 2.22 | 30.49 | 85.68 |
| 10 Year US Treasury Yield (%) | 1.55 | 1.52 | 0.85 | 1.86 |
| GBP / USD (fx rate) | 1.37 | 1.37 | 1.29 | 1.22 |
 As at 29th October 2021. Source: Financial Express
This publication has been produced by Vermeer Investment Management Limited (VIM) trading as Vermeer Partners. It is provided for information purposes only. VIM makes no express or implied warranties and expressly disclaims all warranties of merchantability or fitness for a particular purpose or use with respect to any data included in this publication. VIM will not treat unauthorised recipients of this publication as its clients. Prices shown are indicative and VIM is not offering to buy or sell or soliciting offers to buy or sell any financial instrument.
Without limiting any of the foregoing and to the extent permitted by law, in no event shall VIM, nor any of its officers, directors, partners, or employees, have any liability for (a) any special, punitive, indirect, or consequential damages; or (b) any lost profits, lost revenue, loss of anticipated savings or loss of opportunity or other financial loss, even if notified of the possibility of such damages, arising from any use of this publication or its contents. Other than disclosures relating to VIM, the information contained in this publication has been obtained from sources that VIM believes to be reliable, but VIM does not represent or warrant that it is accurate or complete. VIM is not responsible for, and makes no warranties whatsoever as to, the content of any third-party website referred to herein or accessed via a hyperlink in this publication and such information is not incorporated by reference. The views in this publication are those of the author(s) and are subject to change. VIM has no obligation to update its opinions or the information in this publication. This publication does not constitute personal investment advice or take into account the individual financial circumstances or objectives of the client who receives it. Any securities discussed herein may not be suitable for all investors. VIM recommends that investors independently evaluate each issuer, security or instrument discussed herein and consult any independent advisors they believe necessary. The value of and income from any investment may fluctuate from day to day as a result of changes in relevant economic markets (including changes in market liquidity). The information herein is not intended to predict actual results, which may differ substantially from those reflected. Past performance is not necessarily indicative of future results. This material has been issued and approved for distribution in the UK by VIM.
©2021 Vermeer Investment Management Limited. All rights reserved. No part of this publication may be reproduced or redistributed in any manner without the prior written permission of VIM. VIM is authorised and regulated by the Financial Conduct Authority (FRN: 710280) and is incorporated in England and Wales (company number: 09081916).
Back to News & Insights