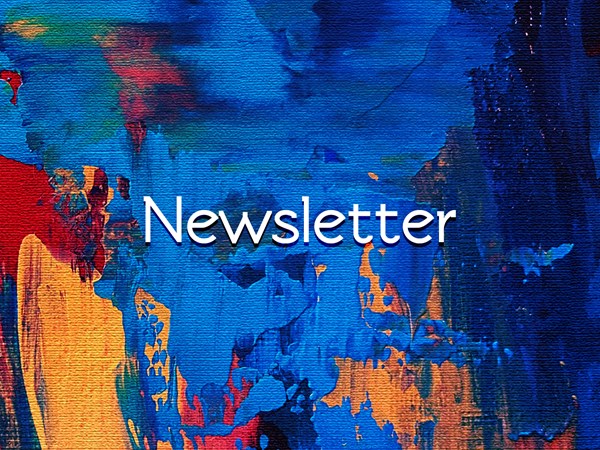 Weekly Newsletters
28 May 2021 | William Buckhurst
That Was The Week That Was
MACRO
The UK saw further shortages in construction supplies caused by delays to a new post-Brexit certification system replacing the Europe-wide CE trade markings
In the US, President Biden prepared to unveil a $6trn annual budget that incorporates sweeping plans for large-scale government investment
The OECD said that global GDP would rise 5.8% this year, a significant upgrade from the 4.2% forecast in December, and 4.4% next year
WEEKLY DATA
The ISM's April survey of purchasing managers across the US showed a backlog of orders that was the highest on records that date back to 1993. The average time for sourcing production materials increased in April by four days to 79 days — the highest since ISM began collecting data in 1987.
COMPANY NEWS
Randall & Quilter decided to rebase the dividend, effectively cutting it in half
Disney CEO Robert Chapek made positive comments on its parks saying that Disney World could be at full capacity by the end of the year
UK parts supplier Senior rejected a £700m bid from US private equity firm Lone Star
Green shoots at Marks & Spencer as online growth accelerated this year, partially offsetting the decline in store sales
MARKET STATS
It felt timely to consider the old adage of "sell in May, go away..." It worked very well from 1950 up to 2013 when global markets had an average return of only 0.3% during the summer months. But since then, markets have averaged close to 5% returns from May to September.
SMALL-CAP NEWS
We worry whether there will be any UK small and mid-cap stocks left by the end of the year after a slew of bid approaches this week including Spire Healthcare, Vectura and Senior amongst others. These fears certainly weren't felt in the Odyssean Investment Trust offices where managers Stuart Widdowson and Ed Wielechowski had managed to select two of those three in their top ten going into May. Since the beginning of the financial year the trust has returned an impressive 26%.
THIS WEEK IN HISTORY
1896: The start of the Dow Jones Industrial Average at 40.94. At the time, the index only contained 12 stocks including General Electric and American Tobacco Company
1950: In the UK, petrol rationing finally ends 11 years after the outbreak of World War II.
RE-OPENING TIMES
Senator Elizabeth Warren took Jamie Dimon and others to task for charging overdraft fees during the pandemic. The four biggest banks took $4bn in overdraft fees from customers last year, she said while singling out Dimon, asking him how much his bank collected in 2020. "I think your numbers are totally inaccurate," he countered. The senator kept pressing and finally provided the figure herself: "It's $1.463bn dollars... I did the math for you" Warren said, calling their claims about stepping up during the pandemic "about $4bn dollars' worth of baloney." When challenged to return the fees, none agreed. She asked Dimon directly twice, and he said "no" twice.
MARKET DATA
| | | | | |
| --- | --- | --- | --- | --- |
| % returns | 1 Week | 1 Month | 1 Year | 5 Years |
| UK Equities (% return GBP) | -0.07 | 1.55 | 15.92 | 32.94 |
| World Equities (% return GBP) | 1.15 | -0.75 | 22.90 | 106.06 |
| 10 Year US Treasury Yield (%) | 1.58 | 1.63 | 0.70 | 1.85 |
| GBP / USD (fx rate) | 1.42 | 1.39 | 1.23 | 1.47 |
 As at 28th May 2021. Source: Financial Express
 Download the PDF here
This publication has been produced by Vermeer Investment Management Limited (VIM) trading as Vermeer Partners. It is provided for information purposes only. VIM makes no express or implied warranties and expressly disclaims all warranties of merchantability or fitness for a particular purpose or use with respect to any data included in this publication. VIM will not treat unauthorised recipients of this publication as its clients. Prices shown are indicative and VIM is not offering to buy or sell or soliciting offers to buy or sell any financial instrument. Without limiting any of the foregoing and to the extent permitted by law, in no event shall VIM, nor any of its officers, directors, partners, or employees, have any liability for (a) any special, punitive, indirect, or consequential damages; or (b) any lost profits, lost revenue, loss of anticipated savings or loss of opportunity or other financial loss, even if notified of the possibility of such damages, arising from any use of this publication or its contents. Other than disclosures relating to VIM, the information contained in this publication has been obtained from sources that VIM believes to be reliable, but VIM does not represent or warrant that it is accurate or complete. VIM is not responsible for, and makes no warranties whatsoever as to, the content of any third-party website referred to herein or accessed via a hyperlink in this publication and such information is not incorporated by reference. The views in this publication are those of the author(s) and are subject to change. VIM has no obligation to update its opinions or the information in this publication. This publication does not constitute personal investment advice or take into account the individual financial circumstances or objectives of the client who receives it. Any securities discussed herein may not be suitable for all investors. VIM recommends that investors independently evaluate each issuer, security or instrument discussed herein and consult any independent advisors they believe necessary. The value of and income from any investment may fluctuate from day to day as a result of changes in relevant economic markets (including changes in market liquidity). The information herein is not intended to predict actual results, which may differ substantially from those reflected. Past performance is not necessarily indicative of future results.
This material has been issued and approved for distribution in the UK by VIM. ©2021 Vermeer Investment Management Limited. All rights reserved. No part of this publication may be reproduced or redistributed in any manner without the prior written permission of VIM. VIM is authorised and regulated by the Financial Conduct Authority (FRN: 710280) and is incorporated in England and Wales (company number: 09081916).
Back to News & Insights