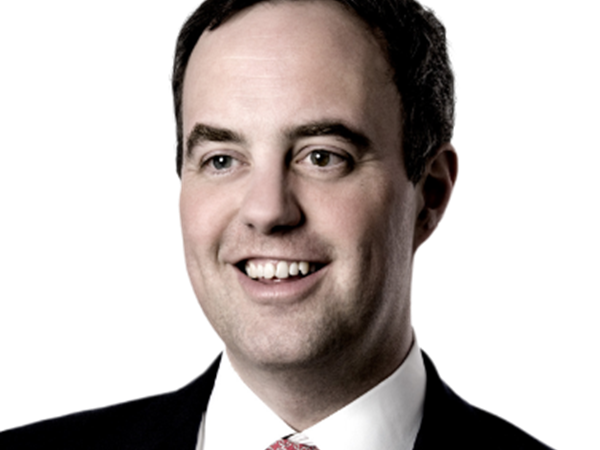 28 January 2022 | William Buckhurst
That Was The Week That Was
MACRO
In the US, the latest employment cost index (ECI) report, which tracks wages and benefits paid by US employers, jumped 4% over the year
US GDP rose by 6.9% on an annualised basis over the fourth quarter, ahead of economists' forecasts
Argentina agreed a deal with the IMF to restructure $44.5bn of bail-out debt
COMPANY NEWS
Despite the disappointment of Netflix last week, large technology companies impressed on their quarterly earnings releases:
Microsoft revealed their first $50bn quarter as sales continued to race ahead
Apple too posted a record quarter and said that supply constraints were beginning to ease
LVMH said it was confident it can continue its fast-paced growth after reporting fresh sales and profit records driven by booming demand in the US and China
Diageo reported higher operating profit and net sales of slightly above consensus estimates. Management commented that supply productivity savings and price increases were more than offsetting the impact of cost inflation whilst they see organic net sales momentum continuing through the second half and further improvement in margins
However, AT&T finished the week lower after reporting fourth quarter results. Despite beating on earnings and sales, HBO and HBOMax domestic subscribers came in below consensus and management guided lower after very strong mobile performance in 2021
TECH NEWS
An activist investor with "grave concerns" has called for Peloton to sell itself. In a letter to the embattled at-home fitness equipment maker, Blackwells Capital demanded that directors fire the company's CEO, co-founder John Foley. Although the pandemic drove its recent growth Blackwells described it as having "high fixed costs, excessive inventory, a listless strategy, dispirited employees and thousands of disgruntled shareholders."
SMALL-CAP NEWS
ITM Power reported a sharp rise in half-year revenue to £4.2m but a larger loss on increased overheads. It also said that it has agreed the sale of a 24MW electrolyser for use at a plant in Norway and continued to show an impressive tender backlog
THIS WEEK IN HISTORY
1848: New Jersey mechanic James Marshall discovers gold at Sutter's Mill in lower Sacramento Valley in California. The California Gold Rush is underway
1984: a young Steve Jobs recites the second verse of the timeless Bob Dylan classic, "The times they are a-changin'" as he unveils the first Apple Mac computer
RE-OPENING TIMES
Skims, the shapewear company co-founded by Kim Kardashian, has doubled its valuation to $3.2bn in a new round of funding
Spotify is hiring staff to help Prince Harry and Meghan, the Duke and Duchess of Sussex, produce more podcasts to fulfil the terms of their $30m content deal
MARKET DATA
| | | | | |
| --- | --- | --- | --- | --- |
| % returns | 1 Week | 1 Month | 1 Year | 5 Years |
| UK Equities (% return GBP) | 1.06 | -1.44 | 16.04 | 26.52 |
| World Equities (% return GBP) | 0.60 | -6.72 | 14.43 | 73.57 |
| 10 Year US Treasury Yield (%) | 1.78 | 1.49 | 1.07 | 2.49 |
| GBP / USD (fx rate) | 1.34 | 1.34 | 1.37 | 1.25 |
 As at 28th January 2022. Source: Financial Express
This publication has been produced by Vermeer Investment Management Limited (VIM) trading as Vermeer Partners. It is provided for information purposes only. VIM makes no express or implied warranties and expressly disclaims all warranties of merchantability or fitness for a particular purpose or use with respect to any data included in this publication. VIM will not treat unauthorised recipients of this publication as its clients. Prices shown are indicative and VIM is not offering to buy or sell or soliciting offers to buy or sell any financial instrument. Without limiting any of the foregoing and to the extent permitted by law, in no event shall VIM, nor any of its officers, directors, partners, or employees, have any liability for (a) any special, punitive, indirect, or consequential damages; or (b) any lost profits, lost revenue, loss of anticipated savings or loss of opportunity or other financial loss, even if notified of the possibility of such damages, arising from any use of this publication or its contents. Other than disclosures relating to VIM, the information contained in this publication has been obtained from sources that VIM believes to be reliable, but VIM does not represent or warrant that it is accurate or complete. VIM is not responsible for, and makes no warranties whatsoever as to, the content of any third-party website referred to herein or accessed via a hyperlink in this publication and such information is not incorporated by reference. The views in this publication are those of the author(s) and are subject to change. VIM has no obligation to update its opinions or the information in this publication. This publication does not constitute personal investment advice or take into account the individual financial circumstances or objectives of the client who receives it. Any securities discussed herein may not be suitable for all investors. VIM recommends that investors independently evaluate each issuer, security or instrument discussed herein and consult any independent advisors they believe necessary. The value of and income from any investment may fluctuate from day to day as a result of changes in relevant economic markets (including changes in market liquidity). The information herein is not intended to predict actual results, which may differ substantially from those reflected. Past performance is not necessarily indicative of future results. This material has been issued and approved for distribution in the UK by VIM. ©2022 Vermeer Investment Management Limited. All rights reserved. No part of this publication may be reproduced or redistributed in any manner without the prior written permission of VIM.
VIM is authorised and regulated by the Financial Conduct Authority (FRN: 710280) and is incorporated in England and Wales (company number: 09081916).
Back to News & Insights