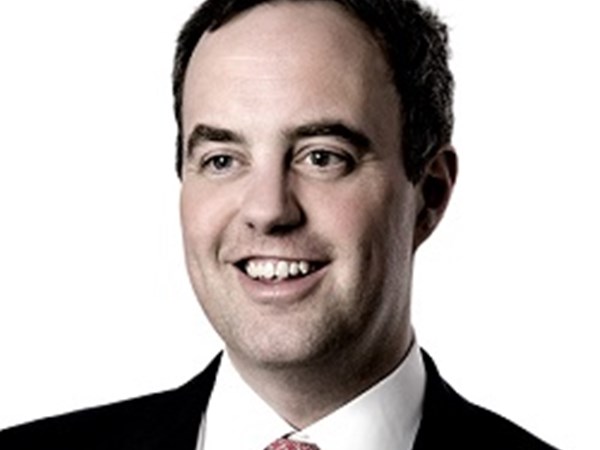 Weekly Newsletters
04 November 2022 | William Buckhurst
That Was The Week That Was
MACRO
Andrew Bailey at the Bank of England appeared surprisingly dovish. "[The Bank rate] will have to go up by less than currently priced into financial markets," Bailey said in comments after announcing an expected 75bps hike
Meanwhile, Federal Reserve Chairman, Jay Powell, warned US interest rates would peak at a higher level than expected even as he held out the possibility of the Federal Reserve slowing the pace of its campaign to tighten monetary policy
COMPANY NEWS
Novo Nordisk continued to report strong quarterly results with revenues and profits ahead of expectations
Zimmer Biomet also reported third quarter earnings that beat analysts' forecasts and revenue that topped expectations
GSK increased its full-year earnings outlook for the second time in four months, buoyed by record sales for its shingles vaccine
Ocado shares rose after announcing a new partnership with South Korean online shopping firm Lotte Shopping.
THIS WEEK IN HISTORY
1993: The Maastricht Treaty entered into force thereby establishing the European Union
1999: As another sign of the tech bubble inflating, the Dow Jones Industrial Average adds significant technology exposure and drops many industrial companies. Microsoft and Intel come in, while Chevron and Goodyear Tire drop out. Both had been a part of the Dow for 69 consecutive years
SMALL CAP NEWS
Following the leadership uncertainty in the Summer and the subsequent fall in the share price at R&Q Insurance Holdings, the leading non-life global specialty insurance company focusing on Program Management (PM) and Legacy Insurance businesses, it was pleasing to see the progress being made in PM with Gross Written Premium rising by 83% to $1.3bn and fee income doubling from the same stage last year to $60m. William Spiegel, the under pressure executive group chairman, insisted that the "pipeline of new MGA (managing general agent) opportunities remains strong"
IN OTHER NEWS
The strength of the moves in global markets on Friday have been linked to social media posts stating that Zeng Guang, the former head of the Chinese Centre for Disease Control and Prevention, had said at a conference held by Citigroup the country could reopen its border with Hong Kong in early 2023, with more relaxations on international border controls to follow.
Meanwhile, Elliott Management, founded by Paul Singer, was less optimistic this week, saying that "the world is on the path to hyperinflation, which is the direct route to global societal collapse and civil or international strife. It is not baked, but that is the path that we are treading. Investors should not assume that they have 'seen everything' on account of experiencing the 1973 to 1974 bear market and oil embargo, the 1987 crash, the dot-com crash, or the 2007 to 2008 GFC"
MARKET DATA
| | | | | |
| --- | --- | --- | --- | --- |
| % returns | 1 Week | 1 Month | 1 Year | 5 Years |
| UK Equities (% return) | 3.79 | 3.98 | -4.17 | -3.73 |
| World Equities (% return) | -1.98 | 0.32 | -18.48 | 28.30 |
| 10 Year US Treasury Yield (%) | 4.16 | 3.62 | 1.73 | 2.36 |
| GBP / USD (fx rate) | 1.14 | 1.14 | 1.35 | 1.31 |
 As at 4th November 2022. Source: Financial Express
This publication has been produced by Vermeer Investment Management Limited (VIM) trading as Vermeer Partners. It is provided for information purposes only. VIM makes no express or implied warranties and expressly disclaims all warranties of merchantability or fitness for a particular purpose or use with respect to any data included in this publication. VIM will not treat unauthorised recipients of this publication as its clients. Prices shown are indicative and VIM is not offering to buy or sell or soliciting offers to buy or sell any financial instrument. Without limiting any of the foregoing and to the extent permitted by law, in no event shall VIM, nor any of its officers, directors, partners, or employees, have any liability for (a) any special, punitive, indirect, or consequential damages; or (b) any lost profits, lost revenue, loss of anticipated savings or loss of opportunity or other financial loss, even if notified of the possibility of such damages, arising from any use of this publication or its contents. Other than disclosures relating to VIM, the information contained in this publication has been obtained from sources that VIM believes to be reliable, but VIM does not represent or warrant that it is accurate or complete. VIM is not responsible for, and makes no warranties whatsoever as to, the content of any third-party website referred to herein or accessed via a hyperlink in this publication and such information is not incorporated by reference. The views in this publication are those of the author(s) and are subject to change. VIM has no obligation to update its opinions or the information in this publication. This publication does not constitute personal investment advice or take into account the individual financial circumstances or objectives of the client who receives it. Any securities discussed herein may not be suitable for all investors. VIM recommends that investors independently evaluate each issuer, security or instrument discussed herein and consult any independent advisors they believe necessary. The value of and income from any investment may fluctuate from day to day as a result of changes in relevant economic markets (including changes in market liquidity). The information herein is not intended to predict actual results, which may differ substantially from those reflected. Past performance is not necessarily indicative of future results. This material has been issued and approved for distribution in the UK by VIM. ©2022 Vermeer Investment Management Limited. All rights reserved. No part of this publication may be reproduced or redistributed in any manner without the prior written permission of VIM. VIM is authorised and regulated by the Financial Conduct Authority (FRN: 710280) and is incorporated in England and Wales (company number: 09081916).
---
Key Points
•
Back to News & Insights