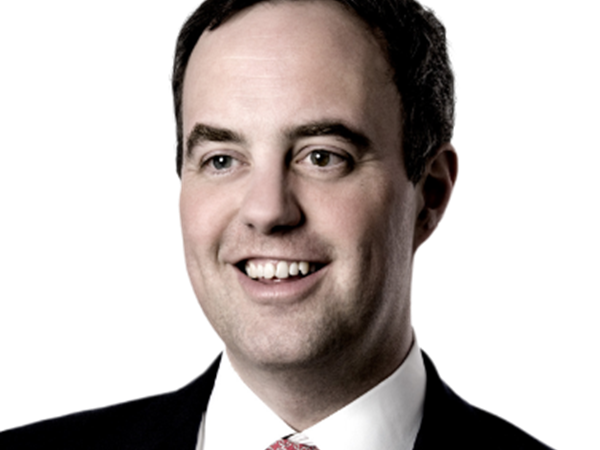 Weekly Newsletters
22 July 2022 | William Buckhurst
That Was The Week That Was
MACRO
The European Central Bank (ECB) raised rates by 0.5%, the first hike in 11 years
Eurozone business activity, as measured by the flash composite PMI, fell to a 17-month low
UK annual inflation rose to a new 40-year high at 9.4%
Mario Draghi's fragile coalition of left and right political parties fell apart and it has become increasingly likely that Italy will be forced into early elections in the autumn
COMPANY NEWS
ASML beat expectations on sales and profits but lowered forward guidance from 20% sales growth to 10%
Netflix shares finished the week higher as its Q2 subscriber numbers fell by 970,000 rather than the 2 million expected
GSK completed the demerger of its consumer healthcare business, Haleon
SMALL CAP NEWS
It's not you, it's me. Although we prefer companies to be listed, sometimes it does not work out. Stanley Gibbons, the philatelic experts (postage stamps), announced it would delist on Friday citing costs and "negative operational influences" whilst also announcing the CEO, Graham Shircore, would be returning to work with the largest holder of the company, Phoenix Asset Management Partners.
We mentioned the S4 Capital delay in the audit of results previously, but they followed that up this week with a warning on profit margin sending their shares lower again – this time by a mere 38%. Since this company was set up by Sir Martin Sorrell it had had a meteoric rise – at one time being capitalised at roughly half the size of his previous company, WPP – but has subsequently slumped for several aforementioned reasons. We will look with interest for any signs of renaissance as the market cap sits at sub £900m compared to WPP at over £9bn!
THIS WEEK IN HISTORY
1968: Intel is founded by Robert Noyce and Gordon Moore with $2.5m in capital. It is worth $160bn today
1969: The first man on the moon. The US stock market closes the following day to celebrate
IN OTHER NEWS
The future of Arm, which for a while looked as if its owner Softbank would be partially relisting in London, is now in the balance as a result of recent UK government turmoil.  With the recent resignations of the Investment and Digital Ministers - who had both lobbied hard for a London listing - pressure is off and New York is now the most likely place for it to be listed. Sir Alex Younger, the former head of MI6, had previously stated the UK should "strain every sinew" to keep the chip designer in the UK
MARKET DATA
| | | | | |
| --- | --- | --- | --- | --- |
| % returns | 1 Week | 1 Month | 1 Year | 5 Years |
| UK Equities (% return) | 1.56 | 2.65 | 7.17 | -3.16 |
| World Equities (% return) | 2.67 | 4.91 | -9.63 | 40.26 |
| 10 Year US Treasury Yield (%) | 2.77 | 3.16 | 1.30 | 2.34 |
| GBP / USD (fx rate) | 1.20 | 1.23 | 1.38 | 1.30 |
 As at 22nd July 2022. Source: Financial Express
This publication has been produced by Vermeer Investment Management Limited (VIM) trading as Vermeer Partners. It is provided for information purposes only. VIM makes no express or implied warranties and expressly disclaims all warranties of merchantability or fitness for a particular purpose or use with respect to any data included in this publication. VIM will not treat unauthorised recipients of this publication as its clients. Prices shown are indicative and VIM is not offering to buy or sell or soliciting offers to buy or sell any financial instrument. Without limiting any of the foregoing and to the extent permitted by law, in no event shall VIM, nor any of its officers, directors, partners, or employees, have any liability for (a) any special, punitive, indirect, or consequential damages; or (b) any lost profits, lost revenue, loss of anticipated savings or loss of opportunity or other financial loss, even if notified of the possibility of such damages, arising from any use of this publication or its contents. Other than disclosures relating to VIM, the information contained in this publication has been obtained from sources that VIM believes to be reliable, but VIM does not represent or warrant that it is accurate or complete. VIM is not responsible for, and makes no warranties whatsoever as to, the content of any third-party website referred to herein or accessed via a hyperlink in this publication and such information is not incorporated by reference. The views in this publication are those of the author(s) and are subject to change. VIM has no obligation to update its opinions or the information in this publication. This publication does not constitute personal investment advice or take into account the individual financial circumstances or objectives of the client who receives it. Any securities discussed herein may not be suitable for all investors. VIM recommends that investors independently evaluate each issuer, security or instrument discussed herein and consult any independent advisors they believe necessary. The value of and income from any investment may fluctuate from day to day as a result of changes in relevant economic markets (including changes in market liquidity). The information herein is not intended to predict actual results, which may differ substantially from those reflected. Past performance is not necessarily indicative of future results. This material has been issued and approved for distribution in the UK by VIM. ©2022 Vermeer Investment Management Limited. All rights reserved. No part of this publication may be reproduced or redistributed in any manner without the prior written permission of VIM. VIM is authorised and regulated by the Financial Conduct Authority (FRN: 710280) and is incorporated in England and Wales (company number: 09081916).
Back to News & Insights